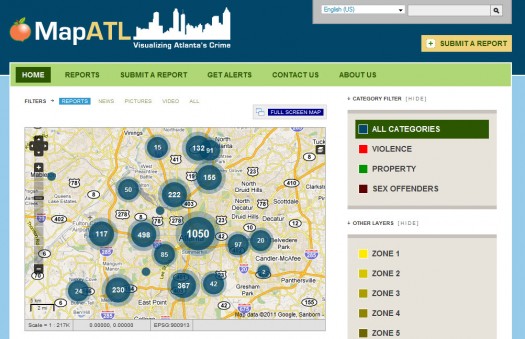 A screenshot from MapATL, a neighborhood analysis tool.

Guest post by Lorna Li
Founder & Editor-in-Chief, Green Marketing TV & Entrepreneurs for a Change

Ispent 10 years in the nonprofit sector before crossing over to the corporate world, in a sense, out of frustration. Don't get me wrong. I love the work of many nonprofit organizations, and we need them to provide valuable services that governments fail to provide. However, having seen big, well-funded nonprofits reach levels of bureaucratic inefficiency deserving of communist governments, and having seen too many small, poorly funded nonprofits with big goals crash and burn, I decided to cross over and learn what business was doing right. In particular, one segment of the business community caught my eye, businesses whose goals not only included profit, but included people and the planet. Yep, that's right – social entrepreneurs.
What is a social entrepreneur?
Like nonprofit activists, social entrepreneurs are visionary individuals with creative solutions for solving some of the world's most perplexing social problems. Different from nonprofit activists, social entrepreneurs apply the rules of business to find these solutions. A social entrepreneur takes on a complex challenge: how to increase profits and lower the company's ecological footprint and provide a living wage for its employees and improve the community in which it operates and serves.
That's a tall measure. How do they do it?
Nonprofits' reliance on donations can create a distorted set of services divorced from market realities
I think it boils down to the relationship with money. Most nonprofit organizations rely on donations and sponsorship. This relationship is valuable but somewhat dysfunctional as it makes nonprofit funding extremely vulnerable to economic downturns, when individual and institutional donors start tightening their purse strings. Often, for smaller nonprofits, program officers find themselves spending more time seeking donations to pay their administrative overhead rather than executing on their program services.
"Free money" also creates other distortions as well: the tendency to spend the money in the absence of powerful feedback mechanisms that businesses typically use such as market response, return on investment and the cost of capital over time. Ongoing "free handouts" in the way of services and goods have been well documented in many cases to exacerbate issues of poverty in developing countries, creating a cycle of victimhood that stymies local enterprise and fails to promote sustainable economic growth.
What nonprofits can learn from social enterprises
Here are four tips from the business world that can help nonprofits:
By adopting a more capitalistic approach to the business of social change, nonprofits can find new organizational efficiencies and better weather economic downturns. These four tips can help any nonprofit put their donation dollars to work for them rather than the other way around.Lorna Li is an online marketing consultant who writes about home solar and green business. Follow her on Twitter at @lornali.