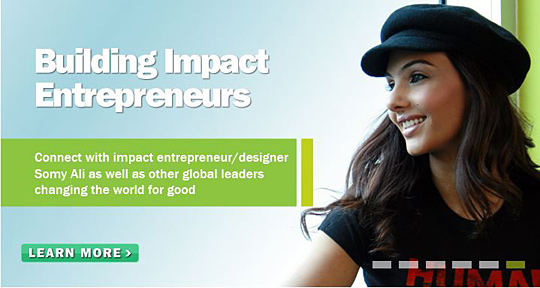 Social Venture Capital & Media2Movements on tap

More than 300 speakers from 40-plus nations will participate in the second annual Social Venture Capital/Social Enterprise Conference and two conferences within a conference: Sustainable Haiti and Media2Movements, organized by Ashoka. They take place April 4-6 at the Miami Beach Convention Center as part of Sustainatopia, a gathering of social entrepreneurs and nonprofit leaders.
I'll be speaking at two of them and, to kick off the first, my colleague Sloane Berrent will present a social media bootcamp — please check it out: Move the Needle! How to Mobilize Your Supporters to Take Action. (Email us for a 15% discount code.)
Discounts for early registration to the conferences expire today. See the agenda. We hope you'll come on down!
Social Venture Capital/Social Enterprise Conference is the largest annual impact investment conference on the East Coast of the United States, Latin America and the Caribbean. Sustainable Haiti is the largest economic development conference in the world for Haiti, with more than 100 speakers and 40-plus panels over three days.
Sustainatopia Honors: Awards for social good
Sloane and I will also be on hand at Sustainatopia Honors 2011 presented by Plum TV, an awards ceremony and celebration for those doing social good through impact investing and sustainability. It takes place the evening of April 3 at the swank new Frank Gehry/New World Center.
Honorees include Maria Bello, Selita Ebanks, Romero Britto, Michael Capponi, Americas Business Council Foundation and others. Special guests for the evening include actress Patricia Arquette and musician Tico Torres of Bon Jovi.
Some 60 individual events comprise Sustainatopia Miami, including film, art, music, eco-fashion, food, design and parties taking place on the weekend before start of the impact investment conferences. Sustainatopia will bring together thousands of individuals from over 50 countries, all seeking to make a profound difference and help push the world toward a more sustainable path.JD Lasica, founder and former editor of Socialbrite, is co-founder of Cruiseable. Contact JD or follow him on Twitter or Google Plus.

This work is licensed under a Creative Commons Attribution 3.0 Unported.