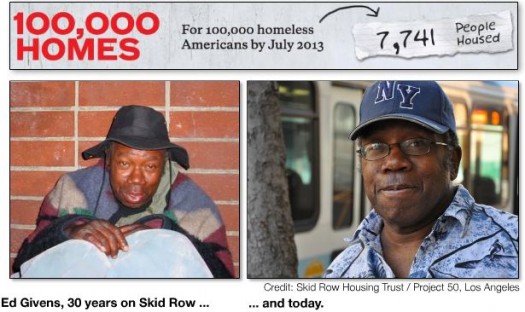 Whether you want to grow your membership, raise funds or loans, recruit more followers, gather petition signatures, find volunteers for your cause or connect with your community, Social Media for Social Good: How to Mobilize Your Supporters to Take Action will offer guidance that will help your organization create impact for years to come.
It's the pre-conference bootcamp that I'm putting on with George Weiner, chief technology officer of DoSomething.org, at the National Conference on Volunteering and Service in New Orleans on Sunday, June 5. If you're going to NCVS, we hope you'll join us!
This special 3-hour workshop will dive deeply into strategy, tactics and tools available to volunteer organizations and nonprofit managers. NCVS has no tech track this year, so get up to speed on the mission-critical social tools in your sector.
When & where
When: Sunday, June 5, from 2 to 5 p.m.
Where: New Orleans Convention Center
How much: $99 (If you've already registered, we'll accept payments at the door)
Register: Enter the session identification code 5638 during the registration process. Register now
Speakers

J.D. Lasica is a social media strategist, nonprofit consultant and author who is considered one of the world's leading experts on the social Web. He is founder of Socialbrite.org, a learning hub & global consultancy that works with nonprofits and NGOs, and Socialmedia.biz, which works with major brands. He has spoken at or given workshops at Harvard's Berkman Center, Stanford, MIT, NYU, SXSW, the Cannes Film Festival and at events in Paris, Milan and Seoul. J.D. was named one of the Top 40 Silicon Valley Influencers and one of CNET's Top 100 Media Bloggers. Follow him on Twitter at @jdlasica.

George Weiner is chief technology officer of DoSomething.org. a not-for-profit that uses communication technologies to empower young people to take action. Under his leadership, the organization has become an innovator in social media, mobile technologies and causes. He oversaw the complete overhaul of the site, landing a People's Choice Webby Award in the Youth category. George is a self-taught techie and graduate of the University of Pennsylvania. He is a frequent speaker on nonprofit tech issues at forums including the Google Grants Conference, U.N. Youth Summit, National Conference on Volunteering and Service, NTEN and BlogWorld Expo and has guest lectured at NYU and NYIT. Follow him on Twitter at @georgecaweiner.
Agenda
Social Media for Social Good Camp will focus on practical, down-to-earth tactics and strategies that busy professionals can immediately take to engage supporters. The emphasis is on actionable takeaways. You'll be introduced to several examples of nonprofits and volunteer organizations that are creating impact – with real-world examples you can learn from.
We encourage interaction and questions during our sessions! Let us know what you'd like to see covered, and tell us if you have any lessons learned that you'd like to share.
Some of the questions we'll cover:
What strategies & tactics will motivate supporters and newcomers to take specific actions on behalf of my organization or cause?
What are the essential elements of a successful advocacy campaign?
How can I successfully use social tools to mobilize volunteers, spread awareness, enlist supporters, raise funds and drive action?
What metrics are critical to measure? (To drive social media decisions, ask, "What does the data say?" instead of "What does my gut say?")
How can storytelling and video advance the mission of my organization?
Which organizations are creating impact, and what are they doing right?
What are some of the cutting-edge tools and resources available for change agents looking to make a difference?
What do you want to know? Email us in advance.
The camp's format
Where possible, we'll use a roundtable approach and a short small-group breakout session that encourages dialogue and interaction.
Snacks and water will be provided.
Series testimonial
This is part of Socialbrite's nationwide series of social media bootcamps. We presented our camp to positive reviews at Personal Democracy Forum in New York and at Sustainatopia in Miami.
Hear what Jeff Pfaff, founder & CEO of mtbMobile, said about taking the bootcamp in this 60-second audio:
Bonus materials
In addition to this 3-hour live training, during the bootcamp you'll also be able to access eight full-color handouts and guides at no additional cost — and share them with your team.
If you're attending NCVS, please register now and choose the session ID code 5638 during the registration process (the Sunday afternoon bootcamp). Questions? Let me know.JD Lasica, founder and former editor of Socialbrite, is co-founder of Cruiseable. Contact JD or follow him on Twitter or Google Plus.


This work is licensed under a Creative Commons Attribution 3.0 Unported.