3 ways nonprofits can boost their social interaction
Guest post by Jim Belosic
For nonprofits, money and resources are often tight, but social media is free to use and can be a very effective fundraising and volunteer-recruiting aid.
Facebook in particular is one of the most powerful online resources a nonprofit organization can use. Those who choose to fully leverage the platform are at major advantage because it's the perfect place to rally together sponsors, supporters and volunteers.
Facebook apps can be created for little to no cost by using third-party applications. Third party applications — which is what we make at ShortStack — also save organizations a lot of time and stress.
To boost engagement and Likes for your nonprofit's page, here are three effective and simple ways to use Facebook apps.
Use an app to inspire volunteering
As many nonprofits know, there are lots of people who are motivated to help. They just need an invitation, some encouragement and some direction.
To recruit time donations, try creating an app to display volunteer information, directions, volunteer site locations, and most importantly, sharing features so people can invite their friends and family on Facebook to volunteer with them.
A Facebook app like this can also be designed to collect volunteer information. Have an entry form for app visitors to submit their email addresses so that your nonprofit can send them volunteer information later via email.
Always remember that volunteering makes people feel good and it can be a lot of fun! Your Facebook app should communicate that.
Ask sponsors to match your nonprofit's efforts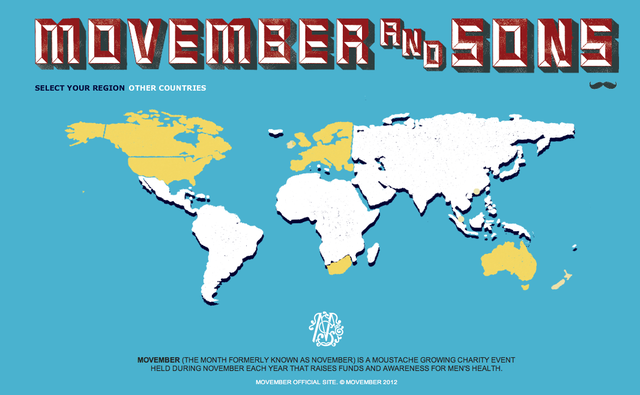 If you're a nonprofit, set a goal and ask sponsors to match a target dollar amount.
To use Facebook to raise your nonprofit's portion of the donation, try creating a simple contest app. The user who shares your nonprofit's app with the largest number of Facebook friends wins a donation made in their name to your organization.
Your nonprofit can even take a cue from the Prostate Cancer Foundation's Movember efforts. Use your app to inspire users to take your nonprofit's fundraising efforts into their own hands.
Encourage sponsors to use a Like-Drive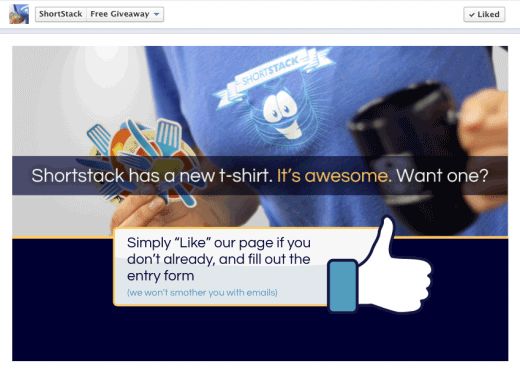 What's more powerful than having the backing of your sponsor? The answer: having the backing of your sponsor's community
Team up with your sponsor to host a Facebook app on your sponsor's Facebook Page. Use the app to either display information about your nonprofit or use it as an opportunity to pull from your sponsor's community to enhance your fundraising efforts.
Last year ShortStack created an app using the Like-Drive template to help a family in need. The Like-Drive template is special because it allowed us to drive and track new Page Likes while earning money for a really important cause. For every new Facebook Like we earned, we donated a dollar.
What boosts engagement with your Facebook Page?
Jim Belosic
is the CEO of
ShortStack
, a self-service custom app design tool used to create apps for Facebook Pages, websites and mobile web browsing. ShortStack provides the tools for small businesses, graphic designers, agencies and nonprofits to create apps with contests, forms, newsletters and more.

This work is licensed under a Creative Commons Attribution-NonCommercial 3.0 Unported.