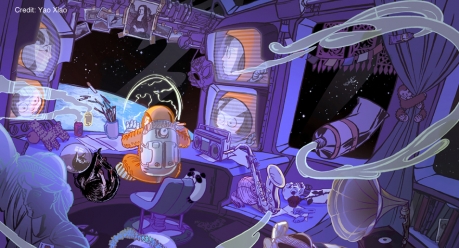 South by Southwest Interactive begins in Austin next Friday.
Plan for the month's top conferences & events

From South by Southwest and Social Media for Nonprofits to the Cause Conference and BlissDom '13, it's another eventful month for the nonprofit and social change community.
Which of these are you going to?
For the full year, see our Calendar of 2013 nonprofit and social change conferences. If you're interested in social media, tech and marketing conferences, see this month's calendar on our sister site, Socialmedia.biz.
If you know of other events, please share by adding the info in the comments below. And if you can't attend, follow the proceedings online, through live streams (where available) or Twitter hashtags.
Conference
Date
Place
March
Front End of Innovation EMEA
March 4-6
Copenhagen
This is the first and only event to solve industry challenges in real time. Front End of Innovation EMEA provides new ways to deliver value through innovation by connecting through content. This is the one event for best-in-class presentations from multi-national leaders.
Mission-Driven Management Summit
March 5-6
Washington, DC
The Mission-Driven Management Summit is the only event of its kind in North America that features case studies from Hall of Fame social and public sector organizations that successfully use the Balanced Scorecard method to achieve results. This event is designed for managers and executives of all levels interested in building and sustaining a high-performance organization.
DANSIC13
March 7
Copenhagen
DANSIC13 is the biggest conference focused on social innovation. The conference will bring together over 300 dedicated and motivated students, social entrepreneurs and managers for a day focusing on how social innovation can create a sustainable society where business and the common good go hand in hand. page translation
Social Media for Nonprofits
March 7
New York
Join 5,000 peers at the world's premier series dedicated to social media for social good. All sessions are designed to provide attendees with concrete insights and takeaways, showcasing best practices, pitfalls to avoid and free, helpful resources for nonprofits and causes.
SXSW
March 8-17
Austin, Texas
South by Southwest offer the unique convergence of original music, independent films and emerging technologies. Fostering creative and professional growth alike, SXSW is the premier destination for discovery. Join cool geeks and techies, indie filmmakers or up-and-coming musical acts.
SOCAP Soul
March 9
Boston
Social Capital Markets plants a flag at MIT for a one-day gathering of social entrepreneurs and change agents.
Corporate Contributions
March 10-13
New Orleans
The Annual Conference on Corporate Contributions is the premier conference in the U.S. for professionals in corporate citizenship, corporate social responsibility, community relations and volunteerism, assembling well-known speakers, authors, practitioners and educators.
eCampaigning Forum
March 13-14
Oxford, UK
The eCampaigning Forum is a groundbreaking event and community for campaigning and digital campaigning leaders and to connect, share experience and learn together.
Grants Managers Network
March 18-20
St. Petersburg, Fla.
At the Grants Managers Network Annual Conference gain valuable new ideas, tools and resources at interactive, hands-on learning sessions designed to support those new to the field as well as seasoned professionals. This conference will equip you to solve the most pressing challenges facing our industry today. Don't miss this opportunity to explore bold ideas that can position you and your organization for success.
Left Forum
March 18-20
New York
Left Forum convenes the largest annual conference of a broad spectrum of left and progressive intellectuals, activists, academics, organizations and the public. Participants come together to engage a wide range of critical perspectives on the world, to discuss differences, commonalities, and alternatives to current challenges and to share ideas for understanding and transforming the world.
Cause Conference
March 19-20
San Diego
The Cause Conference brings together both for-profit and nonprofit professionals at the largest cause partnership event on the West Coast. This year's conference focuses on the intersection of purpose and profit and how creating meaningful partnerships leads to sustainable value.
Social Enterprise Exchange
March 21
Glasgow, UK
Social Enterprise is a dynamic way of doing business that can transform communities and drive lasting social change. This conference will give you the opportunity to network, interact and learn from high-caliber speakers in a topical and thought-provoking program as well as meet, trade and do business with 150 exhibitors.
BlissDom
March 21-23
Dallas
BlissDom is for women who find and express their bliss by publishing online. Speakers and panels will feature the best blogging, public relations and social media pros who'll be on hand to mentor new and old friends. At this ninth conference, speakers and panels featuring the best blogging, public relations and social media pros will be gathering to mentor new and old friends alike.
JD Lasica, founder and former editor of Socialbrite, is co-founder of Cruiseable. Contact JD or follow him on Twitter or Google Plus.


This work is licensed under a Creative Commons Attribution 3.0 Unported.