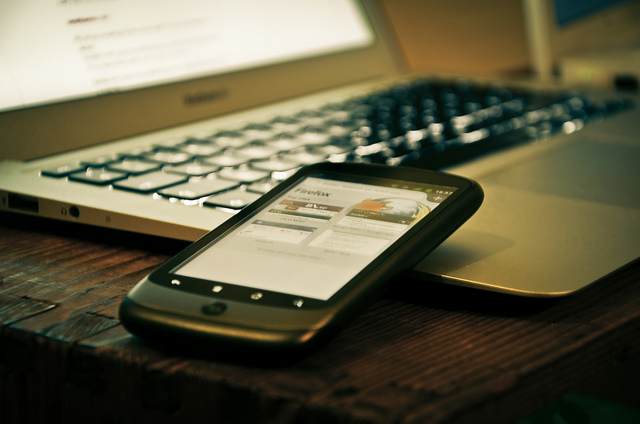 Photo by Johan Larsson (Creative Commons)
A Mobile 101 with tips on integrating mobile technology into your nonprofit or library
Target audience: Nonprofits, cause organizations, foundations, NGOs, social enterprises, librarians, mobile operators, educators, journalists, general public.
Guest post by Kevin Lo
TechSoup Global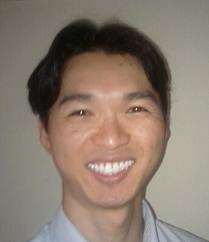 With an expanding range of new devices available, the landscape of mobile computing can be confusing. Smartphones now offer us new, powerful ways to connect with and engage with our communities.
Here's a look at the new breed of smartphones and what to consider when using them at your nonprofit or library.
Let's start with the basics. Here are the three most popular smartphone operating systems based on new smartphones sold:
Android: Developed by Google, the open source Android operating system can be found in devices made by a variety of manufacturers.
iOS: Developed by Apple, it runs on iPhones, iPad tablets and iPod touch music devices.
Blackberry OS: Developed by Research in Motion, it runs on the eponymous devices favored by many corporate IT departments.
Although many would argue that one brand, OS or device is better than another, choosing to deploy a device in your workforce should depend solely on your own needs and preferences. While the number of apps or programs that run on mobile devices is often used as a selling point, if an app is functional and well supported, it's generally made for more than just one platform. Other differentiators include the presence of a keyboard, size and weight, and the user friendliness of the main interface. And a phone is only as good as its voice and data service offered, so reviewing the plans and service reliability in your area should also play a role in your decision.
In addition to smartphones, larger devices with touchscreens seven inches and larger are entering the market. Popularized by Apple's iPad, tablets like the Samsung Tablet running Android or RIM's Playbook are being heralded as the advent of a new computing trend. Although for now they are used mostly as content consumption devices (you wouldn't want to compose your grant report on an iPad), you can certainly view and comment on it adequately on the go. Because of their increased screen size, many enterprises are embracing tablets as a legitimate productivity tool in addition to a laptop or mobile phone, sometimes merely as devices to connect to full-fledged virtual machines and servers. As more devices come out in the future we can expect to find more ways to use them.
If mobile devices are becoming more like computers that are truly mobile, we also need programs that can run on these devices. Developers are creating apps or mini-applications for phones that extend the basic functionality of your phone or tablet. Many apps are free, while others charge a small fee, all of which are designed to enhance your phone or tablet experience.
Mobile networks and speed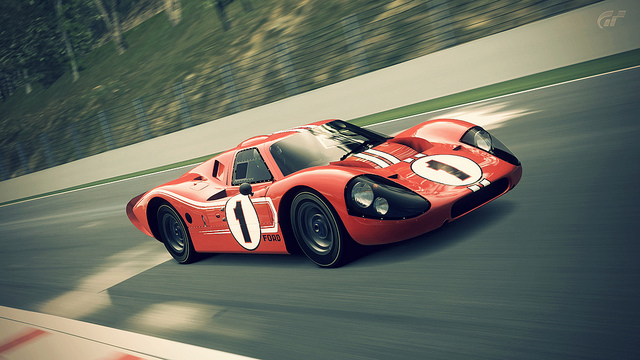 Photo by Miky Magawolaz (Creative Commons)
The ability to consume content or interact with others depends on the availability of reliable and high-speed cellular networks. Although most devices can utilize standard wireless networking in your office or at a public library, the allure of mobile computing is that you can connect from anywhere where there is mobile carrier reception. While the United States still lags behind Europe and Asia in terms of affordability and speed, you can adequately use a smartphone or tablet in areas where you have reception with your carrier. It's certainly possible to not use any mobile network for a device (for example, some tablets are WiFi only), but having a device that can connect to a mobile network adds flexibility.
Your device, however, remains locked with your carrier; you cannot use an iPhone registered and configured with the ATT network with Verizon, nor can you use your T-Mobile Galaxy Tablet on Sprint's network. Partly due to this lack of portability, network carriers offer the option to subsidize the initial cost of a device, but require you to commit to a data contract. Others offer lower monthly charges with no contract but you pay more upfront. These contracts also impose data limits and overages if your usage exceeds that of your plan. If you are considering purchasing mobile devices for your organization, be sure to consider your needs before entering into a contract, and carefully read the terms and conditions of your data plan.
In terms of networks, each carrier boasts their performance and coverage over another. Here are some common terms and acronyms used by U.S. carriers:
3G: "3rd generation" data network that supports broadband-like speeds of at least 2 megabits per second (Mbps) downlink depending on location and network load.
4G: "4th generation" data network that's the technical successor to 3G, and should be capable of supporting 1 gigabit per second (Gbps). However, carriers who have improved their existing 3G networks and offer significantly improved network, such as "LTE", "WiMax", or "HSPA+" also call themselves as 4G even without reaching these speeds.
LTE: Long Term Evolution is a type of 3G standard that offers up to 100 Mbps downlink.
HSPA: High Speed Packet Access is another form of high speed mobile networks that offers up to 84 Mbps.
WiMax: Another advanced 3G standard that offers up to 100Mbps downlink.
Tethering: A feature that allows you to connect a laptop or netbook to your mobile phone and use it as a wireless modem. Most carriers will charge extra for this feature.
Mobile hotspot: A feature where your wireless phone can act as a wireless access point, and allows you to connect other devices to the data network via wifi. Some carriers also offer dedicated mobile hotspot devices. Additional charges will normally apply for your data plan.
Using mobile devices in your organization
So what does all this mean from an IT manager or accidental techie's point of view? For many nonprofits or libraries, using your personal devices for work purposes does not seem all that new. But because of the revolution in social technologies, social sector users benefit as well. For example, the move from on-premise services to the cloud reinforces the adoption of mobile technologies. In the past where you would have to set up VPN to allow external access to files on the network, you can opt to collaborate online using any device that can connect via the Internet.
As most nonprofits and libraries are probably are not resourced enough to be secured against all threats, mobile devices — and the confidential data they hold — opens another front that needs to be protected. Although checking email or downloading and opening and emailed file on your personal phone may seem innocuous enough, are you prepared to notify your clients and funders that you misplaced a personal phone or tablet on which you downloaded confidential information?
Accessing online data, which requires secure logins from any device, is only one measure against data leakage and loss. Built-in VPN and encryption for certain devices are a good start, but like every other IT policy, nothing beats a sensible and easy-to-understand approach to security. If you plan on getting mobile devices for your employees, be sure to have a proper use and replacement policy, and if they were to bring in their own devices, advise them of the potential risks to the organization. Compliance to specific laws notwithstanding, IT managers need to communicate clear guidelines of usage to employees using personal devices. Conversely, it is also possible that with their own devices the monetary loss to the organization might be less, and they are less likely to be misplaced.
What the future holds
We've only begun to scratch the surface in terms of possibilities for mobile computing. Netbooks, smaller notebook computers that were affordable but underpowered, brought a false dawn to this trend. But with manufacturers and developers bringing cheaper hardware and better apps, we can expect even more ways to use these technologies.
Related on Socialbrite