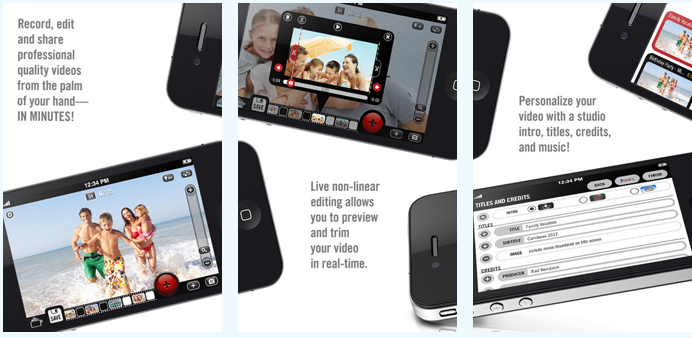 5 things to keep in mind to build deeper relationships
Guest post by Michael Hoffman
CEO, See 3 Communications
Target audience: Nonprofits, cause organizations, foundations, NGOs, social enterprises, businesses, educators, Web publishers, general public.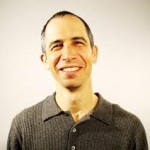 Understanding what you need to do with video on mobile devices starts with a basic understanding of the principles of mobile marketing. Because mobile devices have a small screen and often more limited download speed and bandwidth restrictions, you are better off delivering a more focused and simplified experience in your mobile content.
Following are some things to consider when integrating mobile into your video and content strategy.
What it's like to watch video on a smartphone
1The good news for nonprofit leaders is that technology companies have done most of the work in making video work for smartphones. Playing a video from YouTube, Facebook, or many other websites on a mobile device is often seamless. Pressing "play" triggers the built-in video app, which then fills the screen and plays the video.
If you embed videos on your website from YouTube or Vimeo, or even private label services such as Brightcove and Kaltura, your technical needs are, for the most part, solved for you.
But having something "play" for you does not necessarily mean it will do what you need it to do. While there are people who watch TV shows and football games on their iPhones, most of the video watching on smartphones from nonprofit organizations will be bite sized. Your 7-minute dinner video is not a great candidate for smartphone consumption.
In addition, if you have a substantial amount of video content being consumed on a smartphone — which you should be able to tell from your website analytics — you should consider the following:
Screen size – The screen size of the phone is smaller than a computer and much smaller than a TV. Video ideal for a phone will often use more medium and close shots so the details are visible on the small screen.
Sound – Smartphone users are often listing to the video in a public place and often without a headset. Having a video that works even if you don't catch every single word is more likely to impact the smart hone viewer and is a good idea in general because we live in a world of constant distraction.
Don't forget everyone else
2While smartphone adoption is increasing rapidly, there are plenty of people – your constituents included – who do not yet have smartphones or data packages. Many teens and low-income families, for example, cannot afford the smartphone plan, no matter how much they really want one.
The guaranteed way to reach people on their phone is through text messaging. But what does that have to do with video?
When several New York-area Planned Parenthood Federations wanted to reach youth at risk, they knew that both video and texting were key to that audience. We worked with them to develop a program that used short online video stories to encourage text-based opt-in from the youth.
The videos ended a short story before the dénouement, and in order to find out what happened, you had to text in.

Youth video + texting campaign – Planned Parenthood of New York
In this case, engaging video was key to the execution of a mobile strategy.
A pathway for user-generated content
3When we discuss video and mobile, we are often focused only on consumption. But we can't forget that the iPhone in your pocket is also a top-notch video camera – far better in many ways than the camcorders of yore.
One look at the aftermarket for camera add-ons for smartphones shows how serious these little devices are today. Tripods and steadycams, external mics, professional lenses — you can pretty much get anything you need to turn your pocket camera into a professional tool. And there are an increasing number of apps for video editing that make the phone a complete video system.
Even for the casual user, these phones turn consumers of content into producers of content. This mixing of roles is a central quality of the Internet era. Tapping into the creative talents and inspiration of your constituents is part of being a successful "networked nonprofit" that Beth Kanter and others write about.
Imagine knowing that many of your most active and motivated donors and advocates are walking around with a high quality video camera – all the time! How are you tapping into this potential to tell the stories of your constituent heroes?
The growth of mobile video services
4Smartphones allow users to take video and easily share the video through the services connected to their phone. For example, after taking a video on an Android phone, the share button allows for a one-touch upload to Facebook, YouTube, Google+, Picasa, text messages, email, Twitter, Flickr – nearly any service to which the user is connected.
There are an increasing number of smartphone apps that make taking and sharing video even easier. For example, consider Vine, a service that allows for a maximum of 6-second videos to be uploaded. These (very!) short videos loop and allow for Twitter users to capture and tweet snippets of their lives.
Tout is a video service that allows for the recording and sharing of 15-second videos. It is trying to be a "Twitter for video," and media companies and brands are using the service to get their constituents to go that extra level of engagement.
My company, See3, is also launching a service for the nonprofit community called Propeller. Like these other services, Propeller will allow for users to upload short videos, in this case a relatively lengthy 21 seconds.
Beware the shiny objects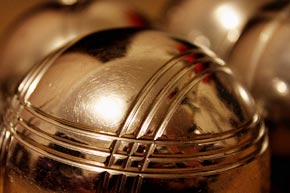 5There is, rightfully, a focus on mobile communications as more and more people use their phones to access everything from email to video. At the same time, we do not help our causes if we focus more on the technology than the relationships to our constituents.
We live in an attention economy, where time and attention is in the shortest supply. We need to focus not only on the solicitation of funds and actions from our constituents, but in building deeper and longer lasting relationships. Mobile video is a perfect platform to steward a relationship with a constituent over time, to deliver bit-sized and snack-sized video content that lets your donors and activists know that their efforts are paying off.
At the same time, we can use these devices as a tool to activate our constituents to work on behalf of the cause. By creating personal videos about their connection and passion for the work, they will feel more invested in the outcomes and become a recruiting center for their own social networks.
Photo of shiny object by PurpleLorikeet (Creative Commons)
Michael Hoffman
is a leading authority in online video for nonprofits and a long-time consultant to nonprofit leaders. Hoffman founded
See3
to bring together his belief in the power of the web and his passion and experience with nonprofit fundraising, advocacy, and education. This article originally appeared on
the NTEN blog
.
Related
• Video & storytelling tutorials (Socialbrite)
• Mobile articles & tutorials (Socialbrite)

This work is licensed under a Creative Commons Attribution-NonCommercial 3.0 Unported.