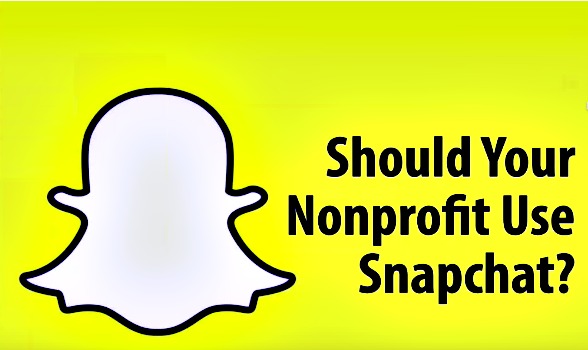 Snapchat is a mobile app that lets users share photos and videos that are deleted in 24 hours. Snapchat users share snaps (temporary videos and photos) privately with a few friends, or as stories with all their followers.
What people love about Snapchat
You might be wondering why someone would use a social network that deletes everything they share.
If you're wondering this, you were probably born before the internet. You never had "that talk" with your parents about being safe online. And you never had to worry about a potential employer digging through your Facebook updates. Which is why millennials love Snapchat.
The best thing about Snapchat is that all posts are deleted by default. So snappers don't need to worry about an everlasting online persona.
Snapchat explains:
Our default is delete. Conversations are ephemeral unlesssomeone chooses to save or screenshot them. And if they do,we do our best to make the sender aware. Just like a face-to-face conversation content stays impermanent unless someone goes out of their way to record it.
Snapchat by the numbers:
Launched in 2011
100 million users
6 billion video views every day
86% of Snapchat's users fall into the 13 – 37 age range
$100,000 is the minimum ad spend for brands.
How nonprofits use Snapchat
There aren't many nonprofits using Snapchat. But the ones that are using it are pretty damned creative.
For example, DoSomething.org recently published a series of snaps promoting their Everyday Superheroes campaign1. The campaign, which ends March 31st, encourages participants send a card to someone who makes the world a better place.
Their snap story begins with Ricky looking for a special way to show his appreciation for Puppet Sloth:
Ricky is encouraged to download an Everyday Superheroes card and give it to Puppet Sloth:
Puppet Sloth loves his card:
Everyone is happy:
Finally, Snapchat followers are encouraged to be part of the story by joining the Everyday Superheroes campaign:
How does this campaign benefit the organization?
They stay top of mind with followers on their turf (Snapchat).
Their followers are reminded that DoSomething.org is cool and creative brand.
They grow their list (emails and phone numbers) as followers join the campaign.
They leverage exclusivity and urgency (snaps are gone in 24 hours).
Participants share the campaign with their friends with their own creative snaps.
So should Your Nonprofit use Snapchat?
During a recent Hump Day Coffee Break we discussed three questions you should answer before jumping on the Snapchat bandwagon:
Are YOUR people there? Do your supporters, donors, and volunteers use Snapchat? What percentage of your audience is comprised of millennials?
Do you have the bandwidth? Do you have the time and resources to manage yet another social network?
How will you add value? What will you share that's useful? What will you share that's entertaining?
Here's the recording from the Snapchat training: 
John Haydon delivers social web strategy solutions for "the quick, the smart, and the slightly manic." Curious? Then visit the John Haydon blog, follow him on Twitter or leave a comment.

This work is licensed under a Creative Commons Attribution 3.0 Unported.