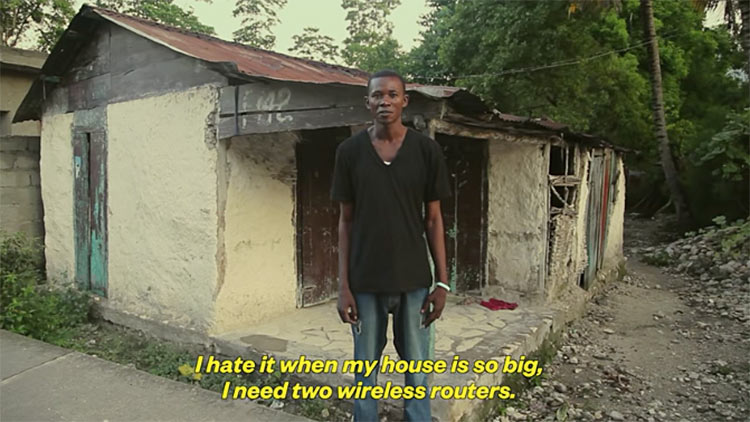 How these nonprofits cracked the code with engaging campaigns that turned followers into donors
Post by Zoe Allen
Social media is proving to be the future of nonprofit outreach. No other platform offers the same huge global reach for promoting awareness of important issues that too often elude the public's attention.
Some nonprofits are doing a stellar job in creating social media campaigns that are engaging, inspiring – and effective. Below are some outstanding examples of nonprofits that have run social media campaigns that moved the needle to further their cause.
Here are eight top cause campaigns to be inspired by … and to learn lessons from.
Make-A-Wish's YouTube Channel
1The Make-A-Wish Foundation has become a household name in recent years with its unique goal of fulfilling the wishes of ill and vulnerable children, from visiting Disneyland to meeting celebrities. They have their solid social media presence to thank for their success, too.
Make-A-Wish is all about personal stories and experiences, which makes compelling content that people really want to know about. It's also a major driver of converting supporters to donors. The organization uses YouTube videos to show the world these interesting stories, driving support for their cause. As a result of their inspiring content, they have grown into a household brand and can help thousands of children fulfill their wishes.
Explore Make-A-Wish's YouTube channel.
---

This video by WATERisLIFE has garnered more than 7 million views.
WATERisLIFE: #firstworldproblems
2Here's a great example of how you can use hashtags, images or ideas that are already popular across social media to further your nonprofit.
The best campaigns make fundraising fun and engage supporters in an interesting way
WATERisLIFE used the already viral hashtag #firstworldproblems to undergird an emotion-laden video. In the video, people in dire, life-threatening situations, such as having no access to clean water, repeat common "first world problems." It highlighted the privilege of the hashtag users and the power to use social media to do true good.
The organization ensured that this popular hashtag, even after its campaign had ended, would continue to remind people that they could help others. In addition to using this hashtag, their First World Problems Anthems video was also shared and viewed thousands of times.
---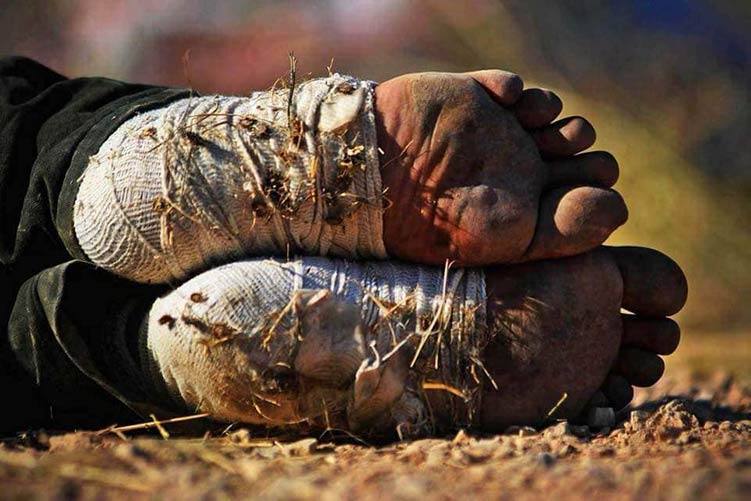 Project Life Jacket
3Project Life Jacket used a unique visual idea to catch their supporters' attention. Three Swiss organizations (The Voice of Thousands, Borderfree and Schwizerchruz) interview nine refuges who had travelled across the Mediterranean, then beautifully illustrated their stories on used life jackets that had washed up on beaches.
The campaign reminded supporters that each refugee was a person with a past and a story — and more than their refugee status. When supporters understood the refugees' stories, their empathetic response turned into action. Like Make-A-Wish, the approach shows how well supporters react to personal stories on social media and the power of visual content on these platforms.
Take a look at the Facebook page for Project Life Jacket.
---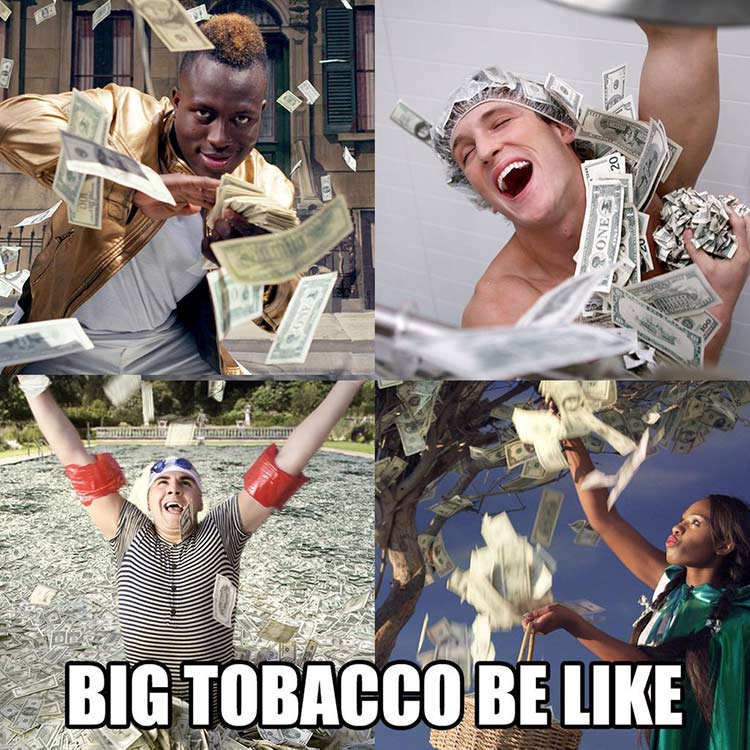 truth: #BigTobaccoBeLike
4This campaign shows the power of social media for spreading awareness of important issues, rather than just for increasing donations. Using a popular Internet phrase ("be like"), truth aimed to show the issues with social smoking and dispel the myth that smoking was acceptable if it was irregular. It explained how even if you only smoke at parties, you are still supporting companies that profit off fueling illness and addiction.
Social media has the power to destroy myths and spread the truth.
truth also leveraged the power of YouTube influencers, working with popular faces to produce videos that played off the kind of short-form content that propelled the popularity of the now defunct platform Vine. They leveraged humorous content along with the millions-strong audiences of these famous faces.
Like WATERisLIFE's campaign, truth showed that using the trends and audience that is already out there is very important in social media marketing. Take a look at truth's Twitter page, which has 126,000 followers.
---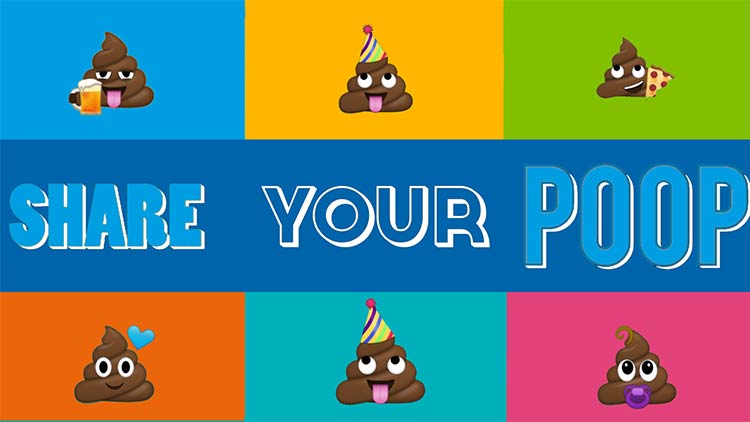 WaterAid: #giveashit
5WaterAid's campaign aimed to make a serious issue more fun. They asked popular figures to personalize and share a poop emoji and created a free app so anyone could create a personalized poop emoji. It aimed to add a more lighthearted tone to raise awareness about a serious issue that affects millions of people's lives worldwide.
This campaign shows the importance of creativity and participation to engage your supporters and encourage donations. If something is fun, humorous or interesting, people are much more likely to share it, spreading the reach of your message and growing your donor base.
Read more about the campaign or download the app.
---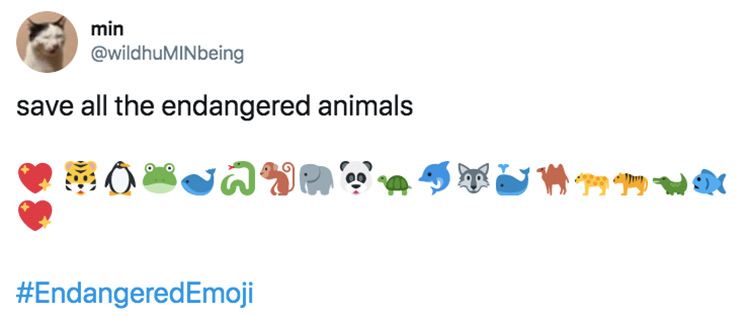 World Wildlife Fund: #endangeredemoji
6After World Wildlife Fund discovered that 17 endangered animals had popular corresponding emojis, it sought to translate the popularity of the emojis into donations. WWF encouraged supporters to retweet an image on Twitter, which in turn signed them up to donate 10 pence (about 14 cents) every time they posted one of the endangered emojis.
Like WaterAid's campaign, it shows how powerful the use of emojis can be to engage supporters. Again, this project harnessed innovation and creativity to make engaging with a nonprofit more interesting for their donors.
Visit WWF's Twitter page, or read more on the WWF website.
---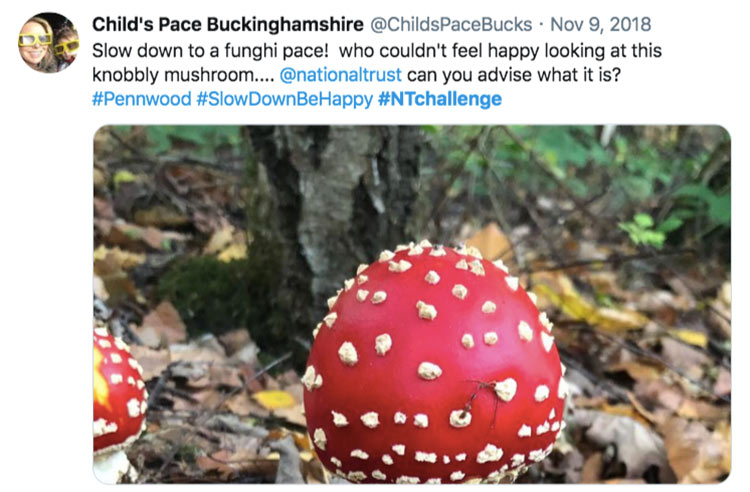 National Trust: #NTchallenge
7National Trust taps into the passion of its supporters and their beautiful photography to spread the word about its beautiful sites. They regularly run weekly challenges urging supporters to upload images, tagged to #NTchallenge, that revolve around a theme, such as "places that transport you back in time." They repost the images on their profiles and choose winners for each category.
Like many of the other campaigns here, the #NTchallenge aims to make spreading awareness about their cause fun and interesting for their supporters. By showing how beautiful these places are, they can encourage more visitors, earning more donations, which can then be spent on the upkeep of their sites.
National Trust leveraged the beauty of imagery on Instagram for this project — see their profile. Again, this shows how important it is to use the individual strengths of each platform.
---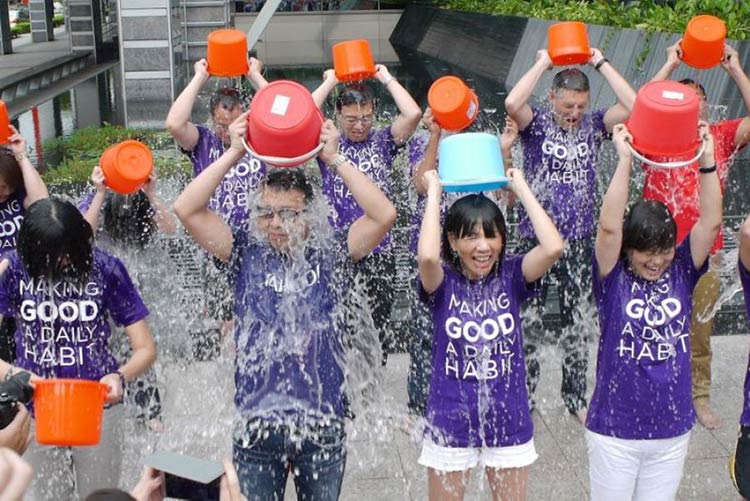 The ALS Ice Bucket Challenge
8One of the most successful social media fundraising projects of all time, the ALS Ice Bucket Challenge had thousands of participants, gained national press coverage and raised millions for the ALS Association.
Once again, this project focused on making fundraising fun, and engaging supporters in an interesting way. This challenge, spread across multiple social media platforms, dared supporters to throw a bucket of iced water over their heads and share the video online. As well as spreading awareness, the participants would then donate to the ALS Association and encourage friends to repeat the challenge and do the same. The prospect of humorous videos from friends allowed the campaign to spread quickly.
Read more on the ALS Association website.
Wrapping up
These campaigns show the importance of establishing a recognizable brand for your campaign. Try using hashtags to do this and to allow the campaign to spread quickly.
The list also shows the genius of using features already available or using a trend or hashtag that is already popular – such as in WaterIsLife's #firstworldproblems campaign. You should also make sure you're tapping into the possibilities of multiple channels with their different content types and audiences.
If you want to know more about social media for nonprofits, you can read our Ultimate Guide to Social Media for Nonprofits.
Zoe Allen
is a content creator and writer for
Twenti
, a digital marketing consultancy for nonprofits based in London.