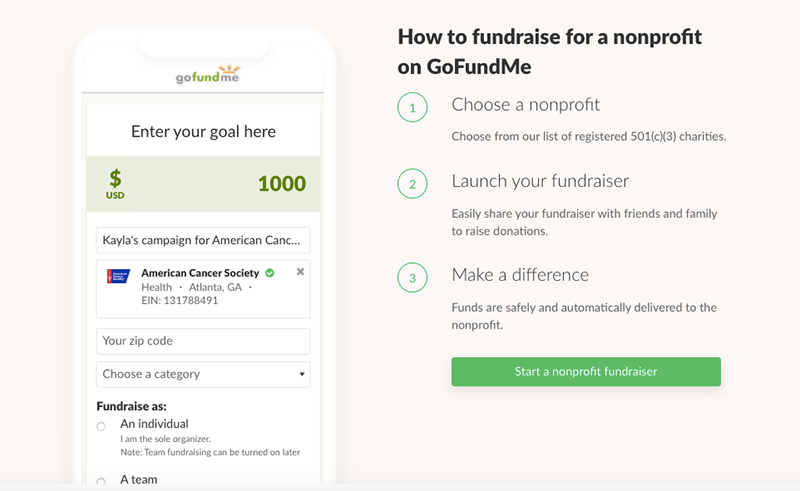 Post by Michael Gorman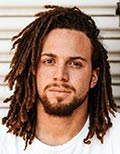 Crowdfunding has come into its own in recent years as a way for charitable organizations and other worthy causes to raise money from grassroots supporters. While many nonprofits remain skittish about using the new grassroots fundraising tools, some early adopters are taking advantage of platforms that permit raising money for a 501(c)3 or registered charity in the United States, Canada, the United Kingdom or Australia.
Whether you're on the staff of a nonprofit's communications team or you help an organization with its marketing and fundraising needs, you'll want to check out these suggestions on how to use crowdfunding for your cause. Here are five secrets on how to launch an effective crowdfunding campaign.
Identify the faces to tell your story
1If your crowdfunding campaign does not demonstrate that it addresses a specific worthy need, there's a high likelihood that it will fall flat. What works well is storytelling and conveying how your campaign will touch the lives and improve the well-being of specific groups of people. Make sure it drives home your story with power and emotion. Here are some questions to consider:
Who does your cause benefit and why?
Looking at the bigger picture, how does your cause benefit the world?
Why would someone choose your project over another one? How does your campaign stand out?
What problem does your campaign solve? What need does it meet?
Tip: Try to answer these foundational questions before you dive into the nitty gritty of how to execute your campaign.

Here's how GoFundMe works.
Do your research!
2Crowdfunding is not an easy process – you must take serious time and be committed to ensure that everything you're putting together holds up. Spend a proper amount of time to lay the foundation; it can take weeks or even months to come up with the elements of a successful campaign. You need to analyze, optimize and stabilize your work (and other people's work) if you want to make sure you'll meet your goal and attract funding from the proper audiences. For that, you might need an A-writer or content marketer to design your basic campaign plan.
In any case, the first step is to do your homework. There are many challenges that you might encounter while designing your campaign, but don't let this be one of them. Start early and check on other successful campaigns in advance. What did they do right to hit their fundraising target? Make sure yours is distinctive and stands out but is also built on some of the successful formulas that worked for other campaigns.
One early important choice is which fundraising tools to use. The most popular crowdfunding platform in the U.S., GoFundMe, has raised more than $5 billion for worthy causes since its debut in 2010. Nonprofit and cause organizations have begun to take advantage, turning the website into a much-needed financial resource. GoFundMe has a 0 percent platform fee and charges a standard 2.9 percent and 30 cents for payment processing.
Target your audience and build a database
3Another important component of your campaign before you launch is to know your target audience. If you can target your audience segments correctly, you'll be able to develop the right content and media assets that resonate with that group. "You cannot create something that defines an entire population – it's simply unrealistic," observes John Marshall, a papers owl reviews specialist.
So, this is what you have to do to reach your audience:
Brainstorm. Actively look for the people who best fit your target profile.
Use surveys to gather the necessary information – get direct feedback from constituents or other stakeholders.
Focus on your audience's needs. Consider how to make your campaign stand out and find ways to focus attention on exactly those things.
Analyze existing data (indirect data) and start building a database.
Get the contact details of the people who are interested in your project – their e-mail address, Twitter or Instagram handle or YouTube subscribers.
Sell your vision
4Instead of focusing on how to sell features, start focusing on how to sell your vision. Successful campaigns stand out not only because their causes are remarkable (although that does play a crucial role in the overall process) but because they provide the audience with something new. "They create a vision that resonates with that of the target audience's and so they sell. It's as easy as that. All you must do is find your vision and sell it to the wide public," writes Olga Johnson, study bay professional and artist.
Sounds easy, but how do you do that? Here are some quick techniques to help you achieve your goals:
Start with why and continue to ask this question until there's no more asking to do. Promote what you believe and tell them why you are doing what you are doing. Why are you passionate about this cause? What drives you? What motivates you? What gets you out of the bed in the morning? If you can prove to others how badly you want something, they'll start wanting it themselves.
Now sell that why – make a collaborative effort to promote your cause. Talk to as many people as you can and engage with as many entrepreneurs as possible. Ask if your cause is as fascinating to them as it is to you. Ask them for feedback – what could you do better? Where could you change something?
Incorporate your why into your marketing campaign. If you know it well enough, you can promote it well enough.
Look for a Plan B
5Crowdsourcing is not the only way to raise money for your cause or service. Think about investing in one of your areas of interest beforehand and bring some money to the table if possible. The most successful campaigns I've seen are usually coordinated by investors and entrepreneurs who already have substantial capital.
For example, Marc Barros, the Moment launcher, came up with a crowdfunding campaign that raised more than $100,000 on Kickstarter in less than 30 hours. He managed to raise this incredible amount of money by investing more than $75,000 to prepare the campaign page, design it, prototype it and pre-market it. That's not always possible with a nonprofit, but do you have a major supporter who could put up some funds for a major new initiative? Ask your executive director.
Conclusion
Anyone can launch a crowdfunding campaign as long as they are determined enough. However, keep in mind that you should think of innovative ways to justify your fundraising goals, conduct your research thoroughly, target your audience, build a strong database and think of ways to sell your vision. Also, make sure you come up with a plan B in case your A-game does not go according to plan.
Good luck!
If you've conducted a successful crowdfunding campaign, what worked best for you?