Google Trends: getting a handle on topical conversations.
Post by Daniela McVicker
Content creation is a critical part of getting exposure and spreading awareness for your nonprofit's message. While content creation may sound challenging with a limited staff and resources, it can pay off in a big way if you use the right tools.
Below we outline seven tools and resources you can use for free or minimal cost as part of your organization's content creation strategy.
Google Trends
1Let's start with the basics. Google Trends is a tool that helps us find the inspiration we need for writing appealing and interesting content.
Our target audience will want to read about topics they're interested in. This means we need to do some research to see what are the trending and most searched topics or keywords — and how it may tie to your nonprofit's mission.
Google Trends is a tool that can help us do just that. You can:
search for a term or topic
analyze the interest for that term by region and period of time
find out which subregions are interested in the term the most
get the data necessary for choosing the perfect topic
This tool will make the brainstorming phase more guided and results-oriented. It helps you arrive at a decision about which topics to focus on and backs it up with evidence and data.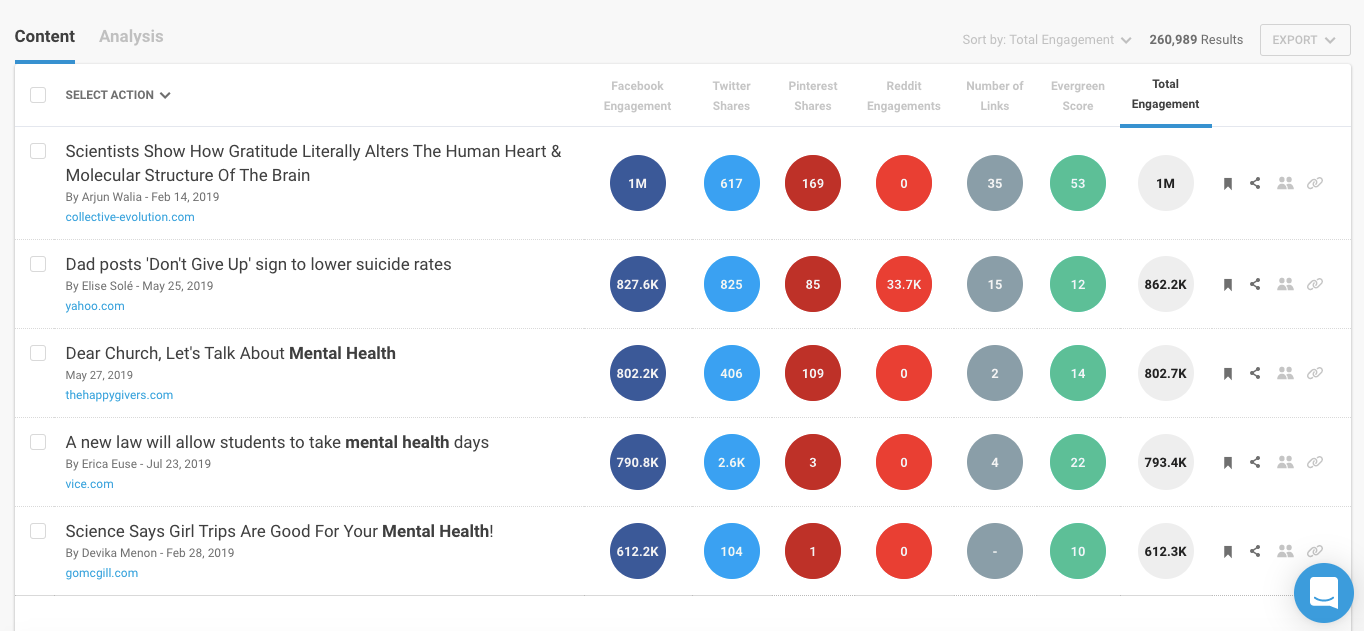 BuzzSumo
2Similar to Google Trends, BuzzSumo is another tool that can help us understand which topics are trending online. It can also help learn what people are searching for the most.
The tool allows us to:
explore ideas and get inspired
track the current situation within our cause or niche
find influencers and see what they're doing
analyze popular articles and posts to get insight
The tool does all the analysis and all that's left is to draw conclusions and apply them to your content. It's a valuable tool that provides the right data for your content or marketing team to draw from.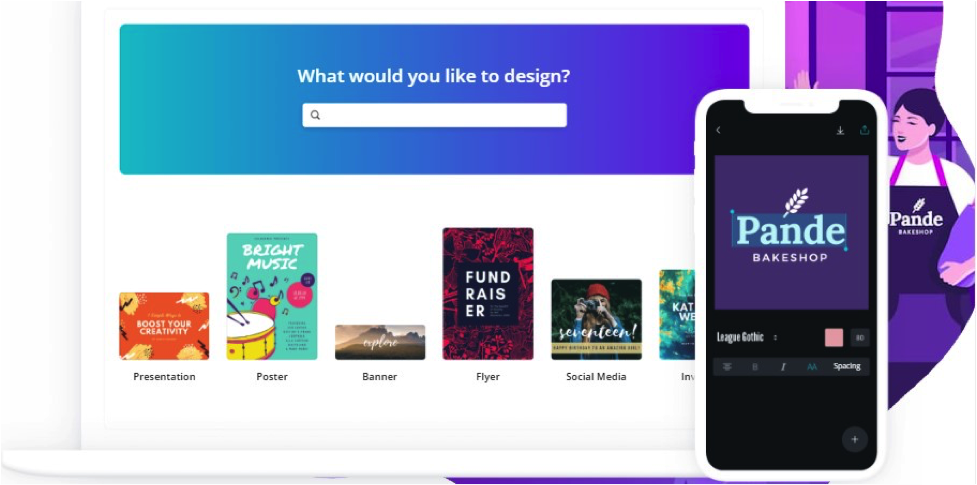 Canva
3When we search the Web, we look for interesting blog posts or social media posts to read. So your content team will want to make sure your posts are accompanied by an appealing visual.
A visually arresting image can make potential readers stop scrolling and pay attention. This is why it's highly important that you make your content rich in visuals.
The No. 1 tool people from around the globe enjoy using is Canva, a free graphic design tool.
Canva makes it easy to:
create stunning social media posts
create attention-grabbing infographics
make your content visually rich
add brand identity to your content
The tool is easy to use. It has endless options and features that are simple to master. So it's a worthy addition to help with executing your content creation strategy.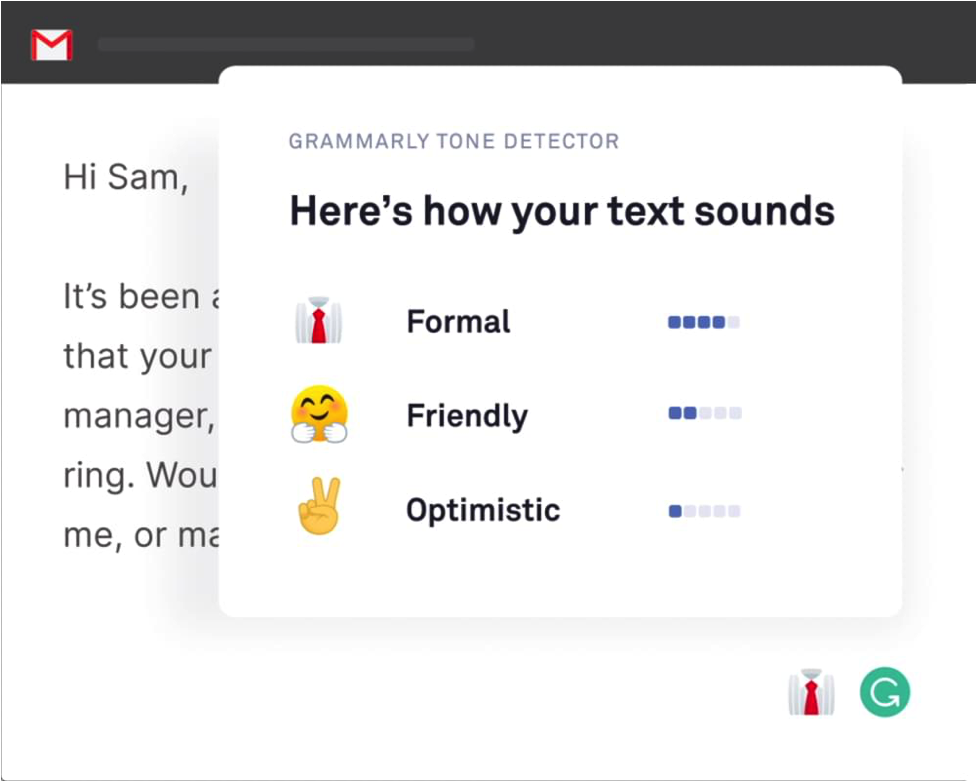 Grammarly
4If we want people to take us seriously, we need to act like true professionals. That means that the quality of our written content needs to be a top priority.
A tool that analyzes and helps you polish your sentences, Grammarly should be a part of your team's content workflow.
Here's what Grammarly does:
corrects spelling mistakes
corrects grammar mistakes
suggest sentence structure corrections
suggest synonyms
gives an analysis of the written content
Every nonprofit needs content that is impeccable and highly professional. All we have to do is upload the Word document to Grammarly. Then, we correct the mistakes and download the improved version. While the basic version is free, Grammarly Premium costs $19.98 to $29.95 per month.
You have other options as well, such as the online service Top Writers Review, which can provide professional help for more demanding tasks.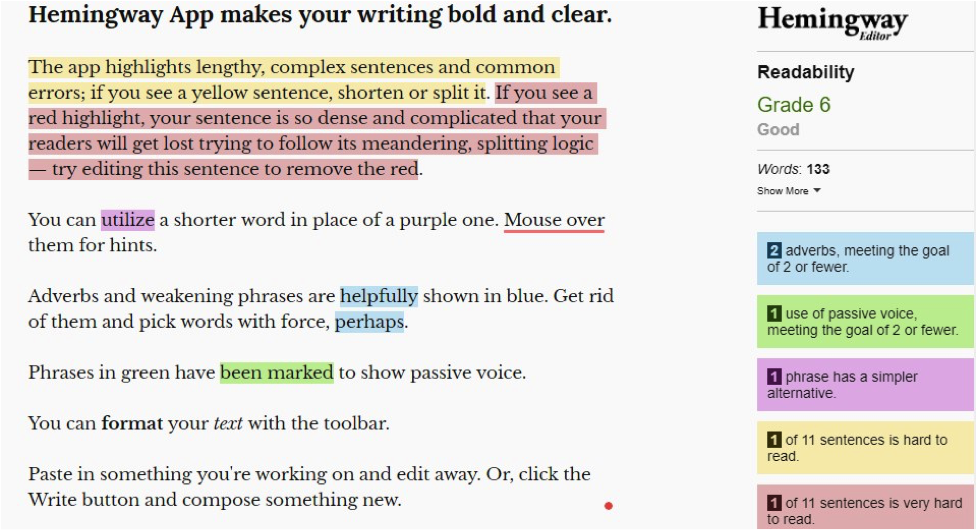 Hemingway
5Another brilliant tool you might consider to make your content more readable and suitable for your target audience is the Hemingway app.
The app lets the users paste the text and then analyzes the following features:
readability
number of adverbs
passive voice usage
complicated phrases
sentence structure
sentences that are hard to read
The tool suggests changes to beef up content to make it leaner, to the point and digestible.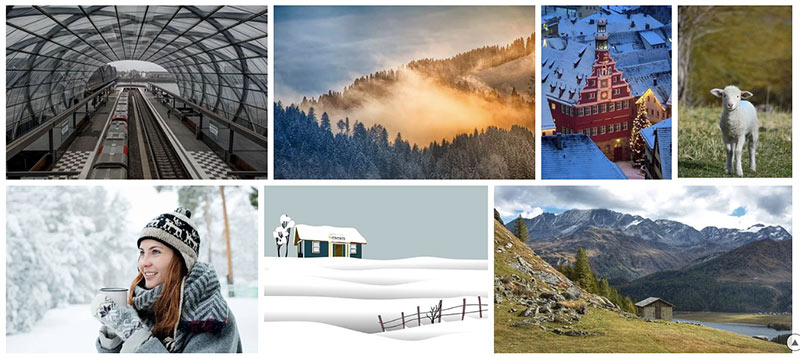 Pixabay
6When we think about content rich in visuals and appealing to the eye, we can't imagine it without beautiful images. Not every nonprofit can afford to hire a professional photographer who can create images specifically for its needs.
Luckily, there are royalty-free images you can use, and Pixabay offers a wide range of these photos.
All you have to do is:
visit Pixabay
type the term you're looking for
choose an image you find most suitable to accompany your content
A wide range of royalty-free images is available for you to snag, download and use in your content.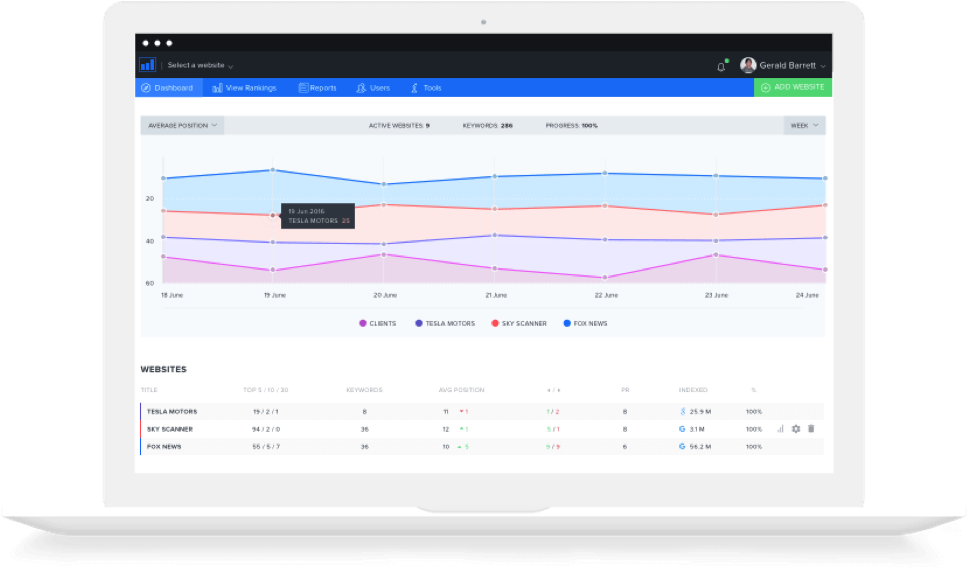 SE Ranking
7SEO (search engine optimization) is one of the key elements of any content creation strategy. When writing articles or blog posts, you'll want the content to rank high in Google searches. This will bring more organic traffic and expand the number of people who'll see your post.
That means that we have to pay attention to SEO and how to improve our content to make it perform better.
SE Ranking is a tool that can help improve your SEO efforts and make the content more SEO friendly. Here's what it does:
analyzes keywords
provides insight into search volume and popularity
suggests other similar keywords
shows popular keyword ads
By using this tool, you're gaining valuable insights into the terms that help you gain more visibility for your content.
How about you? What strategies have you used to streamline your content production process?
Daniela McVicker
is a blogger and content editor for
Rated by Students
, where she is responsible for creating engaging blog posts and social media content that resonates with readers.