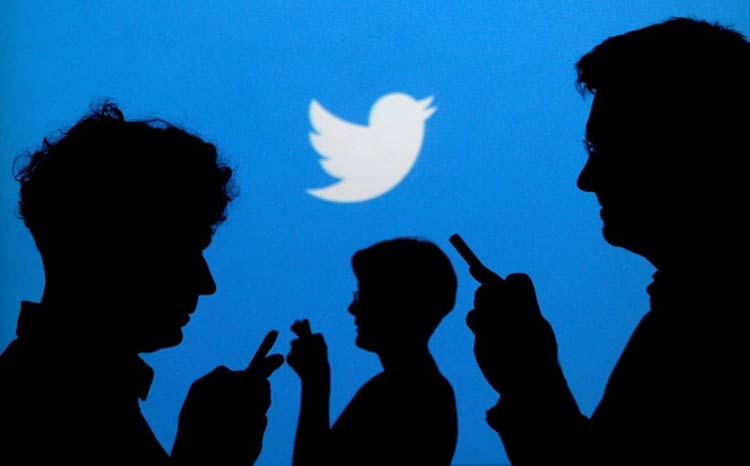 Begin to master Twitter for your organization with these five steps
Post by Ashley Halsey

Interested in using Twitter on behalf of your nonprofit, social enterprise or cause? Great, that willingness to take the plunge is a big step all by itself. Before you forge ahead, make sure you do the necessary prep work.
How do you promote your mission or cause and engage with your followers while maintaining a healthy and respectful relationship with them? Every organization's approach will vary somewhat, but here are several steps you need to take to have the largest impact and effect real-world change.
Master the basics
1There are some basic mechanics you'll need to know about Twitter to help you create tweets that work well on the platform and follow the rules of the website. For example, all tweets need to be written within 280 characters, and although you can stack multiple tweets on top of each other for a kind of long-form content post, short and sweet tweets are the most effective.
You'll want to vary your tweets, retweet some respected figures or thought leaders in your space and add images and links to your posts. If you want to track how many people are clicking on your links, use a site like bit.ly.
Optimize your Twitter bio
2"Before people start reading your Tweets and decide to follow you, they're going to take a look at your profile to see if they want more of what you have to offer," advises Sarah Turner, a social media marketer at Writinity.com and Researchpapersuk.com. "So you need to take time to set up your profile to make sure it has an impact and attracts the right followers."
She suggests using a high-quality profile picture and a high-quality banner across the top. Try to avoid using generic photos but instead create custom imagery that displays information about your NPO, she adds.
For your bio section on your account page, you have 160 characters to sum up what you do and what kind of impact you're trying to make on the world. Try to include one powerful hashtag here to increase your chances of being discovered, but keep it to one or two.
Also, make sure all your basic information is filled out, including your location and a link to your website.
Define your nonprofit's Twitter voice
3Every organization has its own brand. Given that Twitter is an especially personal platform, you need to work on defining the voice of your brand and how you're going to sound. There are several ways to approach this.
As a profit, you'll want to choose your Twitter voice to resonate with your target markets emotionally. If you're trying to market to young mothers, you'll write a tweet differently than if you were targeting a 50-year-old male donor.
The most important thing to remember is that you need to come across as genuine and authentic. People can tell a mile off if you're being fake and putting on an act. While you want to inject some personality into your tweets to stand out, it can pay to have one person in control of posting your tweets because then it's easy to keep the voice consistent.
Make your tweets engaging
4"It's important for people following you to want to interact with your tweets. You want engagement," advises Linda Ferrinho, a nonprofit blogger at Draftbeyond.com and Lastminutewriting.com. "As an NPO, chances are you want your followers to take action on what you're saying, to react emotionally to your message. You want to inspire and educate them."
There are lots of ways to achieve this. Begin by adding a relevant image to your tweet, which boosts your retweet rate by about 35% on average. Note, you can attach up to four photos per tweet, so use these wisely.
You can also attach videos up to 140 seconds in length or attach a GIF either via a link or by using any of the GIFs from the Twitter database. Another handy feature you may want to use is a poll, which is great for getting people involved while hearing about their opinions on your NPO topic.
Use hashtags strategically
5Hashtags allow you to organize and share content under a specific subject — or to latch onto a trending topic. When someone searches for the topic or clicks a hashtag, your content will appear as part of the thread. While the concept is simple, it's important to make sure you're using the correct hashtags for the tweets you're creating and that you post about trending topics to further boost your potential reach.
Ashley Halsey
is a professional writer at
Luckyassignments.com
and
Gumessays.com
. A mother of two children, Ashley enjoys traveling, reading and attending business and marketing training courses.