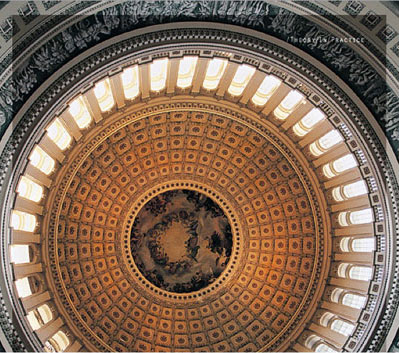 Best tools, examples & resources related to Government 2.0
Following are resources related to Government 2.0. This is not meant to be a comprehensive directory but rather a capsule summary of some of the best tools and resources related to the reform of government, politics and campaigns — we're pretty sure some of these will be new to you. Please add your own suggestions below!
Government entities

Data.gov: Helping the public share useful information
Data is at the heart of Internet applications. Data.gov, which launched in May 2009, seeks to not just provide greater access to government data but to establish a framework that makes it possible for the public to create and share useful data. From the site: "As a priority Open Government Initiative for President Obama's administration, Data.gov increases the ability of the public to easily find, download, and use datasets that are generated and held by the Federal Government. Data.gov provides descriptions of the Federal datasets (metadata), information about how to access the datasets, and tools that leverage government datasets. The data catalogs will continue to grow as datasets are added. Federal, Executive Branch data are included in the first version of Data.gov." Start by browsing the Tool Catalog. See also: Open Government blog, Open Government Initiative, Open Government Working Group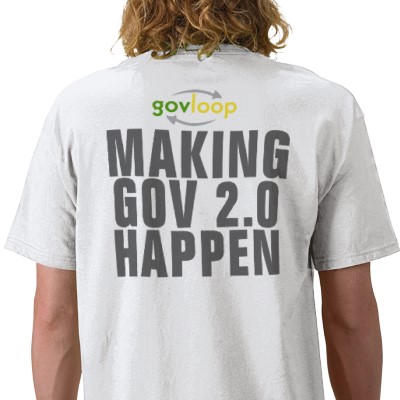 Nonprofit & public-spirited organizations
Standards & tools
Major Gov 2.0 events
• Gov 2.0 Expo
• Gov 2.0 Summit
• Personal Democracy Forum
• Government 2.0 Camp
• Transparency Camp
Know of others we should include here?
Lists
• City, county and state government mobile websites (KristyFifelski.com)
• 100+ women in gov & tech: Government staffers, officials, open government advocates and more
• Socialbrite's Gov 2.0 Twitter List
Gov 2.0 books
More resources

• The O'Reilly Radar blog has provided some of the best coverage of Gov 2.0-related issues.
• GovFresh: We love this site! A guide to all things Gov 2.0, including news updates and more resources
• Personal Democracy Forum and its Resources page listing resources for nonprofits, blogs, campaign management and more.
• techPresident: How campaigns are using the web, and how the web is using them.
• Socialbrite: The best collection on the Web of tutorials, resources and tools for creating and distributing democratic media and social media.
• Public Equals Online, another project of the Sunlight Foundation, enables people to sign a pledge in favor of government transparency, join a project or find an event.
• Government 2.0: How Social Media Could Transform Gov PR, article by Mark Drapeau (MediaShift)
• Washington Post Congress Votes: This site lets you browse every vote in the U.S. Congress since 1991. Check your congressman's voting record.
• OMB Watch: Its role is to increase government transparency, to ensure equitable regulatory and budgetary processes and policies and to promote active citizen participation.
• Follow The Money: A comprehensive resource about information on money in state politics. The site makes it easy to incorporate government contracts into your own tools to see how government funds are being spent.
• Project Vote Smart: The project provides data on the backgrounds and records of thousands of political candidates and elected officials, detailing voting records, campaign contributions, biographical data and more.
• LegiStorm: a government transparency site looking at congressional staff salaries and more.
• USAspending.gov: Launched in December 2007, the site receives and displays data pertaining to obligations under the Federal Funding Accountability and Transparency Act, showing how federal tax dollars are spent. However, in late 2010 the Sunlight Foundation challenged the reliability of USAspending figures and launched its own minisite, Clearspending.
• Utah.gov, the official website for the state of Utah: one of the best state government data sites (compared to California's, for instance).
• NPAction: Take action to support public financing of elections.
• FedSpending: Its database allows searching more than 160,000 reports from recipients of almost $159 billion in Recovery Act contracts, grants, and loans awarded between Feb. 17 and Sept. 30, 2009.
• ManyEyes: text visualization project from IBM.
• ProgrammableWeb: Keeping you up to date with APIs, mashups and the Web as platform
• FixMyStreet, a project of mySociety, is a UK-based project that asks citizens to report potholes and urban infrastructure issues and transmit the reports to government agencies
• Gov 2.0 articles on The Huffington Post
• Gov 2.0 articles on Mashable
Related articles by Zemanta