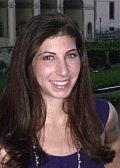 Tamara Schweitzer
is a freelance writer, editor and content producer with expertise covering social enterprise and the public interest sector. She is a contributing writer at Dowser.org, highlighting solutions-based stories in the social change community, and she is a former staff reporter at Inc. Magazine and Inc.com. Tamara also works with start-ups and social ventures as an independent communications consultant and strategist. She is based in Brooklyn, NY.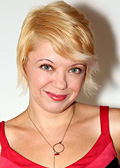 Kyria Abrahams
is a former website coordinator for UNICEF.org, and has been working in web design and development since Hamsterdance was still an email forward. She is the author of "I'm Perfect, You're Doomed – Tales From A Jehovah's Witness Upbringing" and is an avid photographer.

Lindsay Oberst
is an Atlanta-based freelance writer and journalist who specializes in topics that relate to art, culture, digital media and social and environmental good. Her writing has appeared in the publications Creative Loafing Atlanta and Design Bureau. She works part time in the digital media department with the Center for Sustainable Journalism. She also manages social media, and writes and edits blogs and other content for small businesses.
Beth Kanter is CEO of Zoetica, a consultancy for nonprofits. See her profile, visit her blog, contact Beth or leave a comment.