A winning entry in the 2012 TechSoup Digital Storytelling Challenge.
Target audience: Nonprofits, cause organizations, foundations, NGOs, social enterprises, video producers, marketing professionals, general public.

Every spring about this time TechSoup does an amazing thing for the nonprofit community: It reminds us about the importance that visual storytelling plays in advancing causes and missions. And it helps us discover and tell our own stories by showcasing the best of the best in its Digital Storytelling Challenge. (The contest prizes aside, the acclaim that comes with being awarded one of the top award winners is certainly worthwhile.)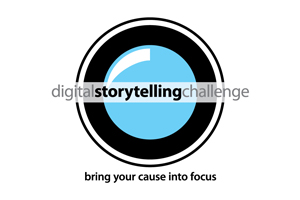 If you have a great video that you've created over the past year, or if you think you can pull one together on short notice, be aware that you have nine days left to enter your video in the contest.
As TechSoup says about the competition: "Without a good story, you're just another cause in the crowd. But a good story also needs to be told in just the right way. Digital storytelling amps up your message with technology and powerful images." Continue reading →