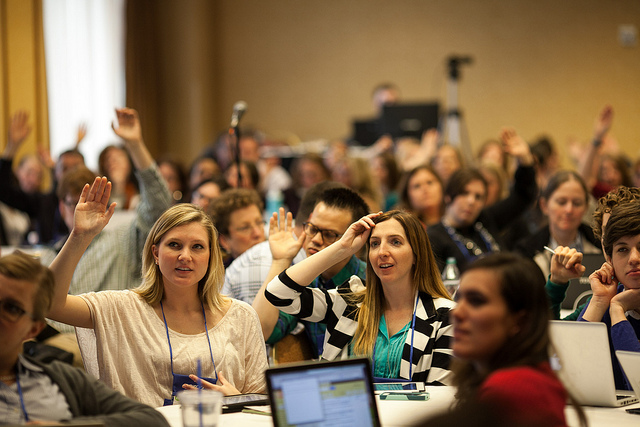 Photo courtesy of JD Lasica/Nonprofit Technology Conference 2013
If you're like me, you feel a little bit of dread right before you leave for a conference. All the work I've left behind, the accumulating emails and deadlines waiting for me when I get back, and leaving my family behind is never easy. Then there's the dreaded conference fatigue. Also, trying to find conference session rooms in these maze-like hotels makes me feel like a lost child right before I enter a room where I'd like to feel empowered and oriented. Anyone else?
Between room disorientation, sessions, networking, processing of new information, socializing, and then getting back to your hotel late to catch up on work or emails – it's a lot. So, it's easy to lose sight of all the great things that are happening while you're at a conference and the subconscious magic that can integrate into your thinking and work afterwards.