We'll help you become a more social & successful nonprofit.
Ask about our clients' success stories, or ask about our services
— we're always happy to talk.
CAROLINE AVAKIAN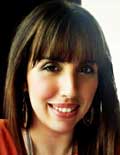 Caroline is the managing partner of Socialbrite and a communications and social media strategist in the New York City area with a focus on social PR, content marketing, training and international development communications. She provides strategic communications consulting to help nonprofits and organizations activate their vision and insights into powerful thought leadership. Caroline is also the founder of 
SourceRise
, a social enterprise that connect journalists to on-the-ground expert sources during humanitarian crises and breaking global news stories, in an effort to bridge the growing information gap in development and foreign news reporting. She has been dubbed, the 'Publicist to the Poor'. 
PROFILE
JOHN HAYDON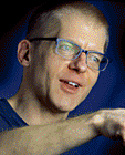 John Haydon advises nonprofits, small businesses and social entrepreneurs on how to implement inbound marketing strategies with the social Web. He has spearheaded several successful fundraising campaigns for nonprofits. John has been invited to speak about social media on Philanthopy.com, TechSoup and NetworkforGood. He helps nonprofits get results with social media by translating abstract marketing concepts and Web 2.0 technologies into plain English. John lives in Boston.
PROFILE
LAUREN MAJOR
Lauren Major specializes in multimedia storytelling for nonprofits, NGOs and small to mid-size businesses. Through her expert use of the latest in video, photography and audio technology, Lauren helps organizations produce compelling, heartwarming stories to get their message across. Nonprofits need to leverage online video, social media and crowdsourcing to communicate their message and create real impact. Lauren lives in Chicago.
PROFILE
CARLA SCHLEMMINGER