We'll help you become a more social & successful nonprofit.
Ask about our clients' success stories, or ask about our services
— we're always happy to talk.
CAROLINE AVAKIAN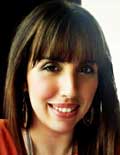 Caroline is a contributor to Socialbrite, and a communications and social media strategist in the New York City area with a focus on technology for social change, strategic communications, and international development communications.  
PROFILE
JOHN HAYDON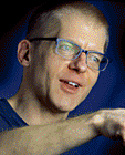 John Haydon advises nonprofits, small businesses and social entrepreneurs on how to implement inbound marketing strategies with the social Web. He has spearheaded several successful fundraising campaigns for nonprofits. John has been invited to speak about social media on Philanthopy.com, TechSoup and NetworkforGood. He helps nonprofits get results with social media by translating abstract marketing concepts and Web 2.0 technologies into plain English. John lives in Boston.
PROFILE
LAUREN MAJOR
Lauren Major specializes in multimedia storytelling for nonprofits, NGOs and small to mid-size businesses. Through her expert use of the latest in video, photography and audio technology, Lauren helps organizations produce compelling, heartwarming stories to get their message across. Nonprofits need to leverage online video, social media and crowdsourcing to communicate their message and create real impact. Lauren lives in Chicago.
PROFILE
CARLA SCHLEMMINGER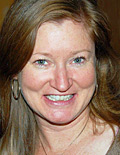 Carla Schlemminger has more than 18 years of experience in marketing communications, branding and strategic public relations, working with both nonprofits and businesses. She was on the management team at Niehaus Ryan Wong, a top public relations and branding agency. She also drove marketing communications programs for iRise, a visualization software company, to evangelize the company and energize the ecosystem. Carla lives in San Francisco.
PROFILE
JD LASICA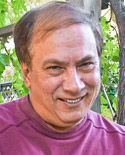 Founder J.D. Lasica has stepped away from an active role at Socialbrite to focus on his new startup,
Cruiseable
. He is an entrepreneur, social media strategist, consultant and author. J.D. is widely considered one of the world's
leading authorities
on the social Web (see his
Wikipedia page
). He has given talks on four continents, including at the United Nations, Cannes, Harvard and MIT. He lives in the San Francisco Bay Area.
PROFILE
KEN BANKS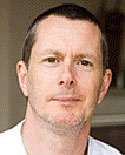 Ken focuses on using mobile technology to foster positive social and environmental change in the developing world, and he has spent the last 15 years working on projects in Africa. Recently, his research resulted in the development of FrontlineSMS, a field communication system designed to empower grassroots nonprofit organisations. Ken lives on the outskirts of London.
PROFILE