Consultancy offers strategic services to nonprofits
The Socialbrite team is here to help nonprofits, NGOs, foundations, social enterprises, universities, and cause organizations use social media to advance your organization's mission.
Contact us to learn more and find out if we can be of help. Here's a list of our services and our pricing.
Some success stories from our clients
Socialbrite's clients have praise across the board about the strategic plans and hands-on help that we've provided during our engagement. A few examples:
• Socialbrite created a 50-page Strategic Communications Plan for Goodwill Industries of San Francisco, launched a new sfgoodwill.org website, two new blogs and a mobile app.
• We created a social media campaign that propelled one client's education-focused iPhone app to the No. 1 spot in the iTunes Store's business section within 30 days after launch.
• The Knight Foundation brought us in to help develop a successful metrics program for their grant recipients.
• Socialbrite created a detailed Facebook Plan for Blue Shield of California and worked with their team to launch their Facebook presence.
• We created a popular Social Media Literacy Tool for TechSoup Global.
For a full list of clients, see our services page.
A learning & sharing hub for social good
In addition to our strategic consulting services, Socialbrite is a learning and sharing community with more than 1,000 free articles, tutorials and resources about how to use social media to advance your organization's goals. See our Sharing Center and tutorials page, where we highlight social tools and strategies that can be used to advance the social good.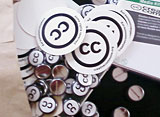 We hope you'll contribute your expertise to help further expand what's already become the deepest social media learning center on the Web.
All staff entries on the site are released under a Creative Commons license, so feel free to reuse or republish. (And please remember to credit us at Socialbrite.org.)
Contact us
See our team of strategists.
Please contact us and let's discuss your organization's specific needs.
Email us: [email protected]
Office: (925) 600-7641
Locations: San Francisco, Silicon Valley, Boston, New York, Washington, DC, London
About Socialbrite
• Services: A look at the services we provide, ranging from Social Media Action Plans and training workshops to fund-raising campaigns.
• Testimonials: Read about our work with clients.
• Team: Members of the Socialbrite team at a glance.
• Contact us about a consulting project
• Media Center: News announcements, media coverage, media assets.