Serving the nonprofit community
Socialbrite is here to help nonprofits, NGOs, foundations, social enterprises, universities, and cause organizations use social media to advance your organization's mission.
We do that by offering an open platform for anyone to contribute articles or posts, and by our nonprofit experts share their insights and experiences from their work with charitable organizations, such as Goodwill Industries, Habitat for Humanity, the Knight Foundation and TechSoup Global.
Interested in contributing? Just register and post away!
A learning & sharing hub for social good
In addition to our strategic consulting services, Socialbrite is primarily a learning and sharing community with more than 1,000 free articles, tutorials and resources about how to use social media to advance your organization's goals. See our Sharing Center and tutorials page, where we highlight social tools and strategies that can be used to advance the social good.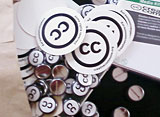 We hope you'll contribute your expertise to help further expand what's already become the deepest social media learning center on the Web.