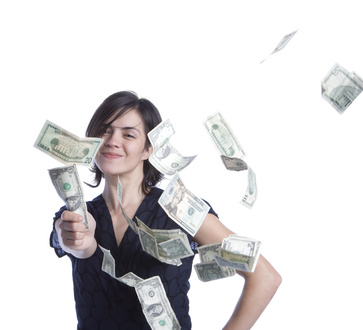 Getting an army of Facebook fans for your nonprofit is not an easy feat. It takes lots of planning, hard work, and time. But just because you have a lot of Facebook fans doesn't mean that you're any closer to meeting your fundraising goals. Especially if you're unknowingly creating barriers.
When potential donors go to your donation page, is it immediately clear how they can donate and what amount they can donate? Do they have to search around your site? How many mouse clicks does an entire transaction require?
7 things to keep in mind
Show Them Impact – One thing that worked very well during the Tweetsgiving campaign was showing people what their donations would buy. It created a direct line of site between donation and impact.
Make It Fun – Red Nose Day is a huge hit in the UK, precisely because it's so much fun! Think of creative ways to make sharing fun for your fans.

Make The Dollar Amount Specific – The ever-present "donate now" button with no recommended dollar amounts, gets far less results than an ask with a specific dollar amount.
Make It Easy To Share – The moment a person donates is the best time to ask them to share that action with others. Applications like Giving Impact and givezooks do this really well with their social fundraising apps.
Target The Ask – Similar to most email marketing services, Facebook allows you to target your messages to a specific subset in your fanbase. You can slice by location, gender and age.

Measure The Ask – Measure traffic, clicks, average donation amounts and number of donations. With enough data, you'll be able to refine your approach over time. Also, Facebook provides great analytics for their Facebook Pages.
Keep It Simple – Frank Barry wrote an excellent guest post on optimized social fundraising. Go back and check it out.
One last thought. Don't be discouraged if your first attempts to spur fans to act don't get the results you expect. It takes time to build an active community.
What's been working for your org?
Cross-posted from JohnHaydon.com.John Haydon delivers social web strategy solutions for "the quick, the smart, and the slightly manic." Curious? Then visit the John Haydon blog, follow him on Twitter or leave a comment.

This work is licensed under a Creative Commons Attribution 3.0 Unported.