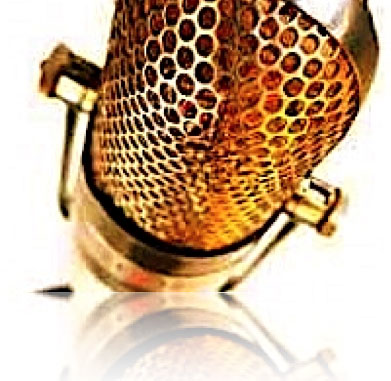 Guest post by Meighan Berberich
BlogTalkRadio
One of the biggest challenges as a nonprofit is how to cost-effectively build awareness for your cause and extend the reach of the messages that matter most to your organization. An innovative and easy-to-use social-media solution to help meet this challenge is BlogTalkRadio.
BlogTalkRadio can help you share your nonprofit's story widely online and create a compelling, ongoing conversation with your community and contributors. All you need to get started is a phone and computer.
BlogTalkRadio is the world's largest social radio network, enabling anyone to host an interactive audio broadcast and syndicate it with one click to Facebook, Twitter, iTunes and across the Web. BlogTalkRadio's network of podcasters is made up of tens of thousands of hosts who have produced more than 500,000 episodes since its launch in late 2006, now attracting more than 4 million visitors every month. It has featured conversations with countless notable guests, from President Obama to Maya Angelou to Brad Pitt.
Individuals and organizations that want to join the community can simply sign up on the BlogTalkRadio website to create a show. Once a member is registered, BlogTalkRadio provides all the tools, resources and training you need to get started. It offers a mix of free and premium services to meet the broadcasting needs of the casual broadcaster, in addition to those looking for more content control and exposure.
Here are a few ideas about how BlogTalkRadio can help promote your efforts and engage your members and contributors:
Keep the community up to date on your good work, via regular broadcasts from people within your organization.
Feature compelling conversations with the people you are helping. Because people can call in from anywhere to participate, it makes it easy to feature guests from around the world.
Share interviews with thought leaders on the issues that matter most to your organization or cause.
Provide a "town hall" forum where the community can join the conversation on the issues that matter most to them.
Easily share all of the above content to your website, blog, Facebook page, Twitter, iTunes account and more.
'I'm Too Young For This!' and other programs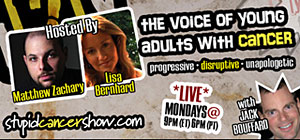 A great example of a nonprofit using BlogTalkRadio as a platform to extend the reach and impact of its cause is the I'm Too Young For This! (i[2]y) Cancer Foundation. They launched The Stupid Cancer Show in 2007 to highlight and share the voices of young adults affected by cancer.
The show streams live and is archived on both BlogTalkRadio and the i[2]y website. It features celebrity cancer survivors, young-adult advocates, notable oncologists, distinguished public-health officials, scientists and nutritionists, along with scores of award-winning filmmakers, authors, actors and musicians. On a weekly basis, listeners can stream the show online, call in to ask questions or connect with others in the integrated chat room during the broadcast.
If you want to leverage the power of social media to extend the reach and impact of your efforts, BlogTalkRadio can be a great place to start. It makes creating and sharing compelling, interactive content really easy.
To create a free show for your nonprofit on BlogTalkRadio, visit http://www.blogtalkradio.com/register.aspx?type=host.
To learn more about BlogTalkRadio's free and premium services, visit http://www.blogtalkradio.com/premium.aspx.
Other nonprofit programs on BlogTalkRadio include:

This work is licensed under a Creative Commons Attribution-NonCommercial 3.0 Unported.