Guest post by Chris Noble
CEO, Causemedia Group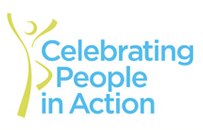 This week is National Volunteer Week in the US. The week is a signature event created by the Points of Light Institute to celebrate "ordinary people doing extraordinary things to improve communities across the nation."
Chances are if you work or volunteer for a nonprofit you already know that. After all, volunteers are the lifeblood of most nonprofits, and with 64 million Americans taking the time to give back in 2009, National Volunteer Week is as much about thanking volunteers as encouraging them to come back.
Maybe you even have a favorite volunteer and you're planning a special recognition of his or her efforts this week. If that's the case, stop reading right now, go to the Hands On Network page devoted to Celebrating People in Action and nominate that person who made the biggest difference for your organization this year.
Still here? OK, then, here are 10 sites you can use to find the volunteer opportunity that suit you best. Try 'em out, pitch in for a good cause and who knows? Maybe you'll get nominated for something next year:
With 250 action centers around the country, it's easy to connect and get started with a volunteer opportunity that fits your schedule and location. Plus, they'll occasionally partner with corporations like Disney to offer special incentives for volunteering.
Focused more on teen activism and engagement with causes, their site offers "Virtual Volunteer" opportunities so you can take action without leaving your couch!
On the other end of the spectrum, the American Association of Retired Persons has a great site that identifies volunteer opportunities for the over 60 set. Many of these encourage folks to work with kids and teens and share their life experiences!
US Dept. of Housing and Urban Development (HUD)
Interested in volunteering in our National Parks? For the Smithsonian? Start here. You'll find a host of ways to volunteer alongside existing government programs. The HUD site also lists opportunities to provide technology access and job training to those who need it on a volunteer basis.
Got a minute? This micro-volunteering site offers an iPhone app that lets you work on projects while you're in line at the bank, or waiting for the bus to pick you up. One recent project asked people to tag photos from Haiti in an effort to identify missing people. Many people, making a difference two minutes at a time – a powerful concept.
Self-described as "an eHarmony for volunteers" and probably the newest entrant on the list, this company helps match skilled professionals with volunteering gigs that take the best and most direct advantage of those skills. The team and advisory group assembled for this project are impressive, so expect big things.
One of the largest online databases for volunteering, where over 71,000 nonprofits have listed local and regional events and projects.
Want to volunteer on vacation? Fulfill your travel bug and your need to do good at the same time by applying for one of the nearly 6,000 "Volunteer Abroad" opportunities from more than 1,300 organizations around the world.
Follow the stars. Literally. The Entertainment Industry Foundation launched this project with Ashton Kutcher, Mayor Michael Bloomberg, Katie Couric (and many others) in a campaign designed to encourage Americans to consider volunteering as an integral part of our national identity.
One year old this week, the site and associated initiatives were created by the Serve America Act. One of its' purposes is to help Americans get back to work by building skills and connections through volunteer opportunities.
Your Company
The 10th place to look for volunteer opportunities is (surprise!) right where you work. Many corporations like Target or AMEX have well-established programs for engaging their employees with local nonprofits. Ask around and see if yours is one of them.
OK, no more excuses. If you can't find the right opportunity on any of the sites above, you're not trying hard enough. Celebrate National Volunteer Week and go do something good. Come back and tell us about it. Then, do it again.
Related
• How nonprofits can use passionate volunteers (Socialbrite)

This work is licensed under a Creative Commons Attribution-NonCommercial 3.0 Unported.