Facebook's new moves demonstrate the power of personalization
Target audience: Nonprofits, social change organizations, community publications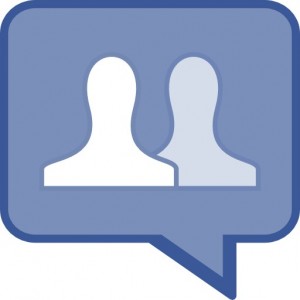 I've been sharing with you my initial thoughts on how Facebook will change how we all experience and use the Internet – and how this change will impact your nonprofit.
Right now, when people visit your website, they see the same content as every other visitor. By default, it's not tailored to their preferences. They also have no clue who else has visited your site, what content they've shared on Facebook, and whether they have a social connection to those visitors.
The new Facebook platform changes all of this, making your website – and the entire Internet – social by default. By implementing Facebook Social Plug-ins into your website, you could give your visitors these experiences:
Display content they would prefer, based on their Facebook preferences and what their friends have liked.
Show them who else has visited your site – and even who's on your site right now!
Allow them to engage with current Facebook friends about your cause – on your website.
And do all of this without having to log-in to to your website.
In short, Facebook plug-ins will allow you to turn any page on your site into a Facebook Page.
8 new Facebook social plug-ins — a summary For nonprofits
Facebook Social plug-ins are fairly easy to install (most of them are as easy as embedding a YouTube video).
The Like Button — The Like Button allows visitors to share content from your site on their Facebook profile – with one mouse click. A good use of this plugin is to place it on Pages with information on actions people can take to support your cause.

Like Box – The Like Box replaces the Facebook Fanbox. It allows your visitors to like your Page, view your Page stream and see connections on your Facebook Page.

The Recommendations Plug-in – The Recommendations allows you to dynamically display content on your site they might like.

Comments Plug-in – The Comments plugin allows visitors to comment on pages on your site. Those comments are also shared on their Profile.

Activity Feed – The Activity Feed plugin allows visitors so see what their Facebook friends are commenting on and liking on your site.

FacePile – The Facepile plugin displays the profile pictures of everyone who has signed up to your site.

Login with Faces – A slight variation of the FacePile plugin, the Login with Faces plugin shows profile pictures of the user's friends who have already signed up for your site in addition to a login button.

The Live Stream – The Live Stream plugin allows visitors to engage with your site in real time. Perfect to use during events.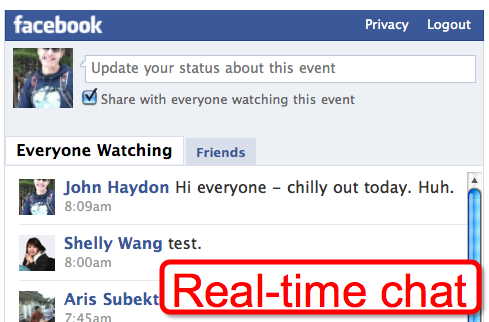 What Facebook plug-ins have you been using to socialize your site?
Cross-posted from JohnHaydon.com.
Related
• Facebook's New Social Plugins: 50,000+ Websites in One Week (Mashable)John Haydon delivers social web strategy solutions for "the quick, the smart, and the slightly manic." Curious? Then visit the John Haydon blog, follow him on Twitter or leave a comment.

This work is licensed under a Creative Commons Attribution-NonCommercial 3.0 Unported.