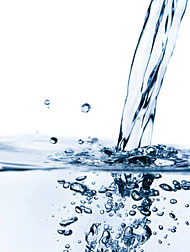 On Thursday we covered 8 new Facebook plug-ins to socialize your site.
The Live Stream plug-in for Facebook is one that will be an essential tool for nonprofit events.
Live Stream allows visitors to chat about your event in real time and share their chat on their Facebook Wall and news feed. What makes this powerful is that it draws your supporters' friends into the event in a way that feels natural.
As an FYI, there is a free webinar I'll be conducting on May 11 (a Tuesday) for Charityhowto called What The New Facebook Changes Mean For Your Nonprofit. Feel free to attend if you'd like.
Cross-posted from JohnHaydon.com.John Haydon delivers social web strategy solutions for "the quick, the smart, and the slightly manic." Curious? Then visit the John Haydon blog, follow him on Twitter or leave a comment.

This work is licensed under a Creative Commons Attribution-NonCommercial 3.0 Unported.