The importance of storytelling to nonprofits from JD Lasica on Vimeo.
Expert gives tips on how to bring causes to life

When it comes right down to it, nonprofits and public-benefit organizations have a hard time telling their own stories. They assume that the public shares their passion for the cause, and so they move on to conveying dry stats and research reports to buttress their case instead.
Wrong approach.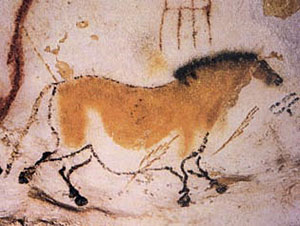 They should be telling stories. Suzanne N. Smith, head of Social Impact Architects in Austin, Texas, discusses why storytelling is so important to nonprofits — and, indeed, any organization. She gave this 15-minute video interview at the recent Social Enterprise Alliance Summit atop the Hyatt in downtown San Francisco.
Says Suzanne: "I've seen nonprofits bury themselves in text and data, and we've forgotten the stories that are inherent in the work that we do." Her stirring presentation was about how to surface those stories and balance them with the hard data that makes nonprofits effective and efficient.
Why do nonprofits have a hard time telling their own stories?
"You remember things when they're in a storytelling format two to seven times more than you do than if you just get the text alone."
— Suzanne N. Smith
"I think we drink our own Kool-Aid and think what we do is such a great idea — why wouldn't people want to help the homeless or be a mentor? And we forget that … we have to use persuasion and influence … to get people to believe in those same things the way we do."
Watch, embed or download the video on Vimeo
Stories are our universal currency, and they help us break through the clutter of the 3,000 messages we're bombarded with each day, she says. But there's hard science behind why storytelling is so important. In research on the brain, scientists have found that hearing a story rather than simply reading text fires up a richer set of connectors, it sparks emotions, it summons up connections with memories, and so "you remember things when they're in a storytelling format two to seven times more than you do than if you just get the text alone."
Suzanne recommended these books as providing effective communication strategies:
• Made to Stick by Chip Heath and Dan Heath
• Predictably Irrational by Dan Ariely
• Influence: The Psychology of Persuasion by Robert B. Cialdini
• Presentation Zen by Garr Reynolds
• A Whole New Mind by Daniel Pink
• Meatball Sundae by Seth Godin

Examples of effective storytelling


Smith cites the Red Campaign around HIV-AIDS and breast cancer organizations like Race for the Cure and the pink ribbon as good examples of "identity campaigns" using storytelling that associate an organization with a worthy cause. She also cited NotForSale as an effective campaign for its use of individual stories.
What tactics should small to mid-size nonprofits use? "I'd be a collector of stories," she says, and making sure people within the organization understand on a fundamental level what the organization's own story is. "Cut through the clutter and get down to the heart of what it is we want to accomplish."
She cited the oft-told aphorism: "People won't remember what you say or what you do, but they'll remember how you make them feel."JD Lasica, founder and former editor of Socialbrite, is co-founder of Cruiseable. Contact JD or follow him on Twitter or Google Plus.

This work is licensed under a Creative Commons Attribution 3.0 Unported.