Y ou've probably heard a lot about Facebook Pages (and you might have also downloaded The Complete Facebook Guide For Small Nonprofits, which was published last week).
One thing that sets Facebook Pages apart from Profiles, Groups and Community Pages is the ability to create custom tabs using an application called FBML.
There's an excellent post over at Social Media Examiner about using FBML that includes detailed steps (and example code you can copy) on two specific tactics:
How to add a clickable image in Static FBML
How could this be used? Create an eye-catching image with a call to action that links directly to your donation page.
Upload your image to your Photobucket or Flickr account. Copy the image path into your FBML box. Next, you want to use this code:
How to embed a YouTube video in Static FBML
This allows you to put a YouTube video anywhere within a custom tab instead of being limited to the YouTube Box layout.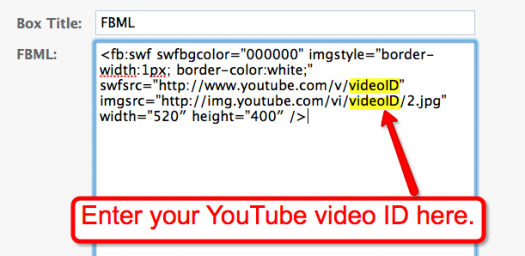 You'll find a lot more details about these two customization tactics in the post.
Happy Facebooking!
John Haydon delivers social web strategy solutions for "the quick, the smart, and the slightly manic." Curious? Then visit the John Haydon blog, follow him on Twitter or leave a comment.

This work is licensed under a Creative Commons Attribution-NonCommercial 3.0 Unported.