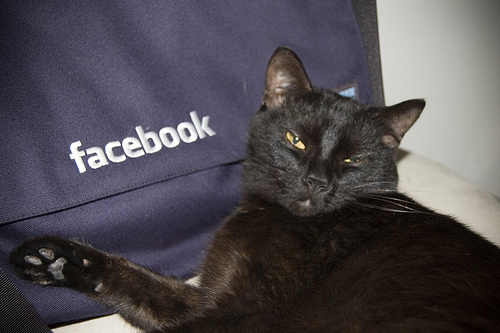 Photo by Bryan Veloso

One critical feature of your nonprofit Facebook Page is giving your connections easy ways to donate to one of your causes.
It's easy to post a link to your donation page in your status update, but it's not a long-term solution. After all, status updates get buried within a day or two, maybe even hours if you have an active fan base.
There are at least three ways to link your Facebook Page to a fundraising application.
Include a link within your info tab. Pro: Very easy. Con: No one visits info tabs.

Use a Facebook fundraising app. Pro:Integrates with Facebook. Con: Running two donation platforms.

Create a custom tab. Pro: Uses your existing donation platform. Con: Requires custom work. See the following.
Creating a custom donation tab: Easy and hard
Easy – Use the Static FBML application with a linked image that points directly to your donation page. The image should include a call to action to donate and share the donation app.

Hard – Create a sweet-looking tab by hiring a Facebook Page designer, like Inbound Zombie.
Custom Facebook fundraising tabs are relatively easy to create – check out the Facebook Landing Tab Wiki by Debra Askanase for tips, resources and examples.
What else would work? Leave a comment below.
Cross-posted from JohnHaydon.com.John Haydon delivers social web strategy solutions for "the quick, the smart, and the slightly manic." Curious? Then visit the John Haydon blog, follow him on Twitter or leave a comment.

This work is licensed under a Creative Commons Attribution-NonCommercial 3.0 Unported.