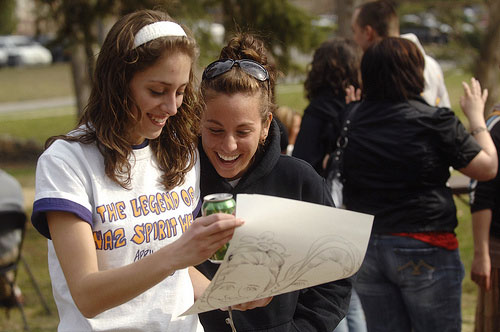 Photo by NazarethCollege on Flickr
Digital tools & apps to make learning & college life a bit easier
Target audience: Students, educators, nonprofits, social change organizations, writers, researchers, journalists.
Guest post by Emily Sawtell
Senior Director of Student Innovations, McGraw-Hill
Anumber of tried-and-true and fairly new digital tools are making it easier to for students to get off to the right start this fall semester. At McGraw-Hill's digital innovations lab, and in partnership with GradeGuru, we've been researching some of the top tools for back to school now that the new school year is creeping up on us.
Here's what we've found to be trending this autumn: our Top Ten Fall 2010 Student Tools List.

Skype: Video chat in the classroom
1Traditionally a software app that allows users to make free voice calls to one another, Skype has introduced a group video chat service that's being used by professors and students to engage in classroom discussions and host virtual office hours.

This work is licensed under a Creative Commons Attribution-ShareAlike 3.0 Unported.