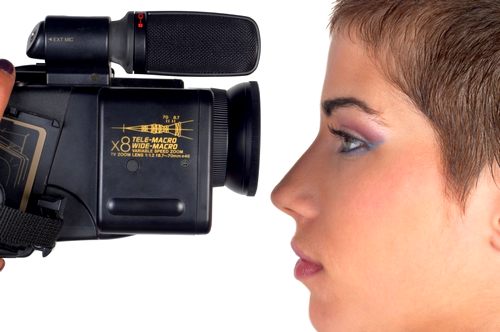 Follow these steps before creating your video or digital story
Planning to create a video or digital story for your organization? Make sure you plan out your goals and gather the right equipment before hitting the record button. (See accompanying article, Digital storytelling: A tutorial in 10 easy steps.)
• Purpose: Think about what you are trying to accomplish with the video or digital story. Are you trying to tell a story, get other people interested in your program or issue, or use the video to help with program evaluation?
• Measurement: Consider how you will know if you are meeting your goal. How will you assess or evaluate your outcomes?
• Distribution: Decide where your video will be seen. Will it be shown to peers or at a conference? Will it be uploaded to the Web? Will it be put on a DVD and distributed to interested parties?
• How: Pick the way you will capture your story. This could include using video equipment, signing up for a digital storytelling workshop, enlisting the help of a local school video production program, or hiring a video professional.
• Preparation: If you plan to hire a video professional, do your homework. Check their references to make sure they are adaptable, on time and on budget. Ask to see samples of their recent work and make sure the same crew will be involved in your project. (One good choice: Mediamobz.) Find out if they are familiar with copyright laws and usage rules. Negotiate the price and get a contract specifying what they will provide. If you bring on a videographer, you could delegate the rest of this checklist to her or him.
• Video planning: Outline a script. Think carefully about the main points you want to make. Remember to consider the images, words and music. Humanize your story by including personal interviews. Remember to include a call to action so that viewers are clear on what they can do when the video ends.
• Timing: Schedule the shoot and scout for locations. Try to group interviews and locations together to make efficient use of equipment. Lighting is important. Use outdoor/daylight shoots if necessary.
• Permissions: Get release forms signed. These forms should be signed by everyone who appears in your video or by parents if the subject is a minor. The forms give legal permission to use their words/image on camera.
See Socialbrite's free Photo, Music and Video Directories to find materials that are safe to include in your own works.
• Shooting: Get plenty of shots to cover informative sections of your video. For example, if you are talking about drug use in your community, get shots of your town. When it comes to interviews, be
flexible. Interview subjects might not say what you thought they would say.
• Organize: Review the video, and select the parts that you will use. You might have interviewed an expert for 10 minutes but decide to use only one quote from that person. Usually the video contains a time code, a data stream that assigns a specific time to each frame of video to help in editing. You can log your video, writing down the time code for each section that you like.
• Details: Finalize the script by filling in exact quotes, shot references and time code. If there is a narrator for the video, record that person reading the narrative part of the script.
• Editing: If the video is being edited by someone else, ask to see a rough cut version. Changes made in earlier stages of editing are less costly and time-consuming.
• Copyright: Watch out for copyright infringement. This is particularly important for photos and music that you haven't created yourself. See Socialbrite's free Photos, Music and Video Directories to find materials that are safe to include in your own works.
• Dissemination: Once video editing is complete, consider the ways in which your video will be shown. Will you present it to groups in person, with someone available for follow-up questions? Will you mail copies of DVDs to interested parties or hand them out at conferences? Will you require written approval from your video subjects every time their personal stories are presented? Control its dissemination by considering your options before any copies are sent out.
Related
• Digital storytelling: A tutorial in 10 easy steps