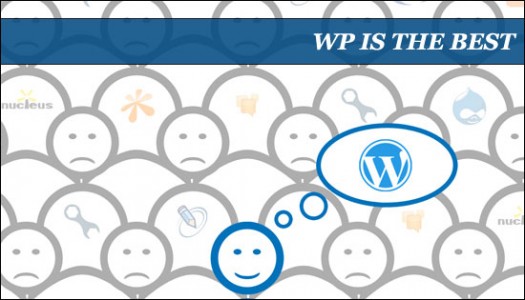 "WordPress Is The Best" by Allwin Samuel Jeba.
Consider the benefits of retooling your organization's site or blog

If you're like most nonprofits, retooling and redesigning your website so that it's more social is a frequent topic of conversation.
Facebook launched a series of social plugins that you might like to implement on your site. Adding a blog to your site is also something you've been considering. And wouldn't it be great to some day add a private social community to your site?
Have you outgrown your website?
It seems that getting serious about a site redesign always brings you to the same dead end:
That free website your friend built years ago will not scale with your organization. Plus, the 1997 look and feel of your site doesn't quite have the charm it used to. 
Examples of nonprofits using WordPress
More and more nonprofits have turned to WordPress for their website platform (yes, you can use it to power your main site, your blog, or both). Check out these three sweet examples of nonprofit websites running on WordPress:
5 reasons why WordPress is ideal for small nonprofits
Fellow blogger Chris Cree just published an article called 5 Reasons Why WordPress Is the Ideal Platform for Small Business Websites. All five reasons apply to nonprofits as well.
If you're just starting out with WordPress, hop on over to HeadwayVideos.Com. Over the next month, I'll be beefing up the WordPress Basics category with tutorials on building websites with WordPress. 
Are you using WordPress for your site? How's it working out for you?John Haydon delivers social web strategy solutions for "the quick, the smart, and the slightly manic." Curious? Then visit the John Haydon blog, follow him on Twitter or leave a comment.