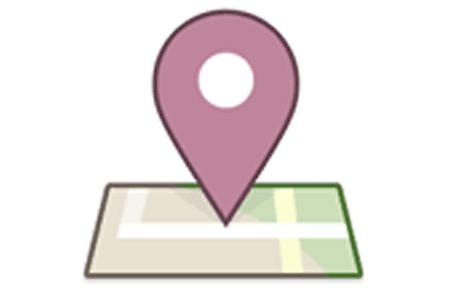 Facebook Places can create more awareness for your organization

You may have heard that Facebook released a location-based tagging feature a couple of weeks ago called Places that works similarly to Foursquare or Gowalla. The basic idea is that Facebook users can  share when and where they hang out with their Facebook friends (and sometimes the universe).
And if you've kept up on what's new with location-based marketing, you've read about the companies that have emerged in response to our need to "check in."
Great,  brands are benefiting from local social. But how can you use Facebook Places to create more awareness and money for your nonprofit?
To get started in location-based social media marketing, consider the following ideas.
Shiny is never a replacement for strategy
No matter what social tools come on the market (and believe me, pretty soon you'll see tools way cooler than Facebook Places), they cannot take the place of a well thought-out strategy. For more on tools vs. strategy, read Tactics: Actions, Not Tools by Geoff Livingston.
What makes Facebook Places different
Facebook Places is different from Foursquare and Gowalla in two ways:
Foursquare and Gowalla have carved a small path into the hyperlocal social market. In major metro areas like Boston and Chicago, "checking in" is now a natural part of social culture. Facebook Places arrives on the market without having to do much work educating users.
Facebook Places comes fully loaded with a network that beats Foursquare and Gowalla in both network quality and network size — well over half a billion users.
Work with local businesses
Location-based social tools have huge potential for cause-marketing efforts at the local level. Think about the local retailers and chains in your city. They are desperately trying to stay afloat in today's rough economy. Cone has done years of research showing that, all things being equal, consumers will buy the brand that gives back to their community. If you're interested in learning more about location-based cause marketing, read these four articles by Joe Waters, the unofficial king of cause marketing:
Play tag
If marketers know one thing for sure, it's this: Facebook users like to play games. At your next event, why not create a game of tag for the attendees? For example, you could have attendees tag friends who have done exceptional work for your org. Have them fill out the details in the Places update. Post details about the game on colorful posters around the event.
Rely on your own experiences
Culture can be passed along only through experience. Facebook users understand a shared set of cultures that non-users will never understand. As a nonprofit marketer, if you are not personally active on Facebook, you're missing out on thousands of social queues (not to mention memes) that are critical parts of a social strategy.
Think offline first
Facebook Places, Foursquare and Gowalla are not about what's happening online. They're about locations and events. So start with creating an amazing event that people want to be a part of and then wrap location-tools around it. For example, participants in a walk for cancer can check in at businesses that support the cause along their walk route.
Focus on the mission
An interesting way nonprofits can use Facebook Places is to create awareness about their cause by tagging locations that matter. For example, an environmental organization can tag beaches that are still impacted by the Gulf oil spill.
Be creative
Challenge assumptions we have about using social media. For example, is the Facebook Places icon only meant to be used online? Certainly not. Why not turn the icon into markers for real places — like the University of Kentucky did in the photo below: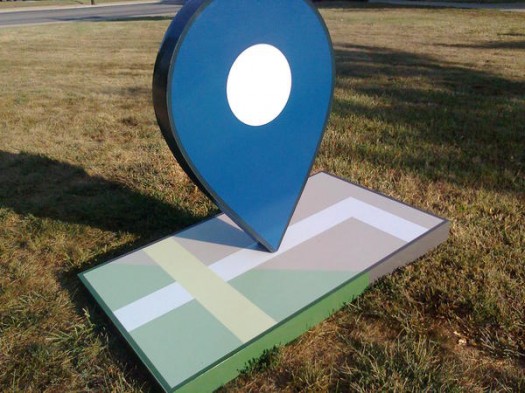 What do you think? Share your ideas below about what ways you have succeeded — or run aground — using location-based services.
This post originally appeared on JohnHaydon.com and the Chronicle of Philanthropy. John Haydon delivers social web strategy solutions for "the quick, the smart, and the slightly manic." Curious? Then visit the John Haydon blog, follow him on Twitter or leave a comment.


This work is licensed under a Creative Commons Attribution-NonCommercial 3.0 Unported.