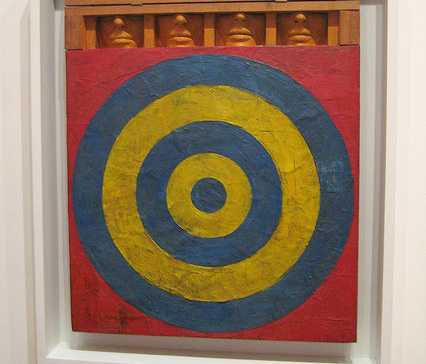 You've spent months building up your Facebook Page followers and engaging with them. But did you know about the little-known feature within your Facebook Page that gives you the ability to target wall updates to a specific group of connections?
Here are some examples of why you may want to do this:
You want to update certain fans about an event taking place in their geographic area. Who cares about a breast-cancer screening in Boston when they live 2,000 miles away?

Your Page connections speak many languages. If you have multi-lingual page administrators, they can send out updates in any language they choose without making non-speakers feel alienated.

You want to share news that's relevant only to a specific geographic location. Information on how to prepare for impending wildfires is most important to those located in the affected area.
Why not just send a targeted message?
Facebook Pages also allow you to target private updates to fans. These show up in a user's messages folders, under "Updates."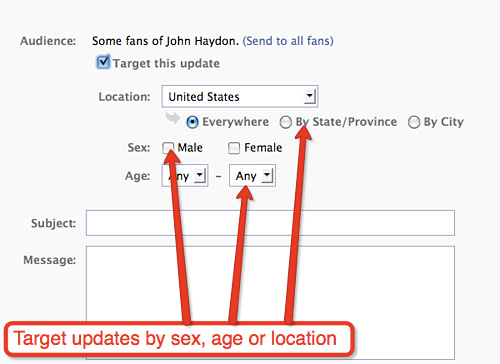 The limitation of sending these type of messages is that some people never read them (I rarely do). And because Facebook users all have different preferences for how they consume content, it's best to send wall posts as well.
How to target wall posts to specific fans
Here's how to do it.
1. Click on the specific icon to send a wall update (status, video, photo, link) and then click on the tiny little down arrow as shown below.

2. A new window will appear showing you that you can target your update by location or language.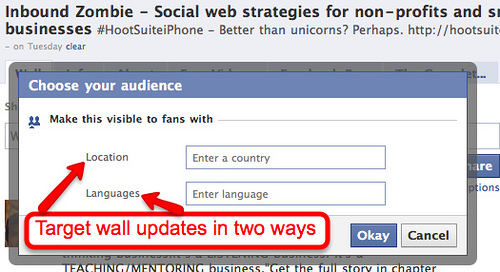 3. Select your geographic preferences.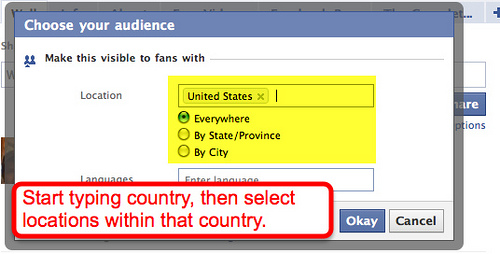 4. Select your language preference.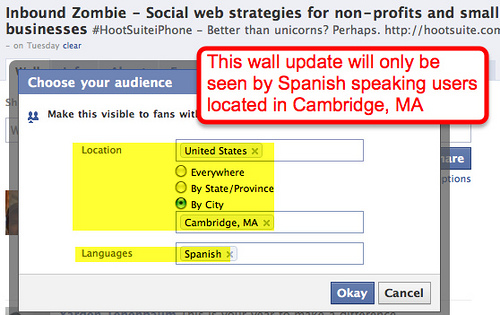 5. Publish update.
That's it! Was this useful?
Cross-posted from JohnHaydon.com.John Haydon delivers social web strategy solutions for "the quick, the smart, and the slightly manic." Curious? Then visit the John Haydon blog, follow him on Twitter or leave a comment.

This work is licensed under a Creative Commons Attribution-NonCommercial 3.0 Unported.