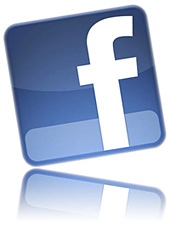 If you're confused by Facebook Pages, this will be a change you'll welcome: Facebook has just released a new admin panel for Facebook Pages.
Previously, accessing all the important task areas for a Page was a bit difficult –  mainly because there were different locations for each task.
For example, if you wanted to edit an application, you'd go the center column of the admin Page. But if you wanted to send an update to fans, you'd have to go to right column, click on "Send An Update To Fans" and then go to another Page to actually write and send the update.
Now, locating everything makes much more sense.
Accessing the new admin panel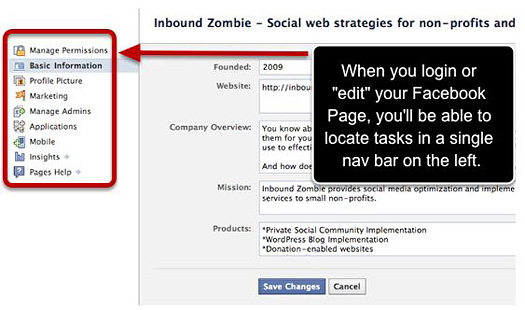 When you click on "Edit Page" under your main image, you'll see that Facebook has now placed a top-level admin menu in a left-hand column.
Drilling down into the admin panel

To go to a specific area, simply click on the admin topic on the left. The center of the Page will then display that specific admin feature.
Facebook wants to make life easier for Page admins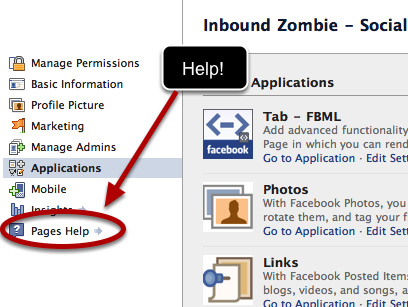 You'll most likely find this new interface much more intuitive and easier to use (I know I did). And if you get a bit lost or confused, there's a help section as well.
I'll be publishing a series of new videos to walk you through the entire admin panel, so stay tuned.
What do you think about the new admin panel?John Haydon delivers social web strategy solutions for "the quick, the smart, and the slightly manic." Curious? Then visit the John Haydon blog, follow him on Twitter or leave a comment.

This work is licensed under a Creative Commons Attribution-NonCommercial 3.0 Unported.