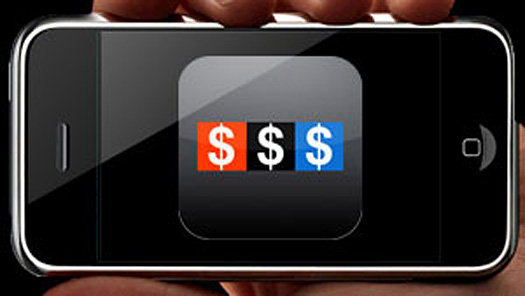 Petition challenges company's nonprofit-unfriendly policy
Guest post by Beth Kanter
bethkanter.org
In June I wrote about how unfriendly Apple's iPhone donation app policy was when I came across this editorial by Jake Shapiro, the CEO of PRX, (the company behind the popular This American Life iPhone and Public Radio Player apps), arguing that Apple's policy that bars nonprofits from soliciting donations is a cop-out and blocks a major revenue stream for public radio (and other nonprofits) — whose content enhances the value of Apple's devices.
Under Apple's policy, your donation to your favorite nonprofit on an iPhone means Apple gets a 30% cut.
His analysis looked at Apple's flimsy excuses for their  policy of prohibiting donations. Jake examines possible solutions to the problem – like in-app donations – which unfortunately would mean that Apple would take a 30% cut! Finally, he examines Apple's lack of generosity as a failure of being a good corporate citizen. Jake suggests that given Apple's hardball stance with tech partners, nonprofits and public media would have a slim chance of reversing the decision.
In August, when PayPal added a donation feature that allowed users to make charitable contributions from within the service's iPhone app, it appeared that Apple might have listened.   Unfortunately, in late October, Apple made them pull the plug with no warning and little explanation. You can read about it in this post at Gizmodo.
I love my iPhone, but I don't want to support a company that is so nonprofit-unfriendly. Since none of these in-App donation challenges apply to the Android – as soon as my contract is up, I'm getting an Android. But, since I have a few more months on my contract,  I've left a comment on this post asking Apple to reconsider its policy. 
If you would like to have the ability to make in-app donations through iPhones without hefty fees or hassle, please send Steve Jobs a message now by signing this online petition.
Beth Kanter is CEO of Zoetica. Republished from bethkanter.org. Image copyright 2010 artstechnica.

This work is licensed under a Creative Commons Attribution 3.0 Unported.