Facebook Page owners can now send up to 5,000 email invitations to become a fan of their Page with a new marketing feature called "Tell your Fans."
This feature is only available for newer Pages and is perfect for organizations that have built up a large email list over months and years.
How to import your emails into your Facebook Page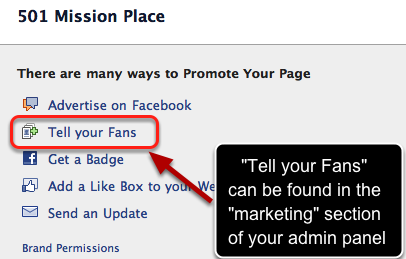 Within the admin panel of your Facebook Page, click on "Marketing." You'll see "Tell your Fans" in the list of options.
Importing email contacts into your Facebook Page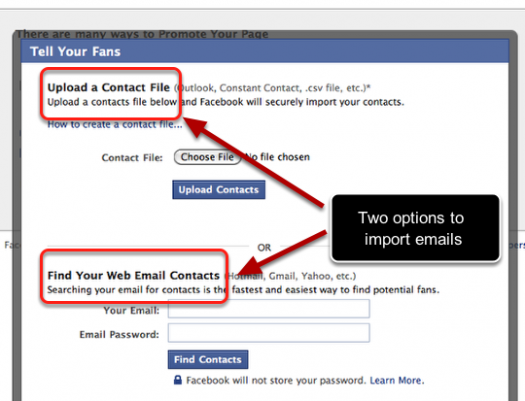 You can import either a database file from Constant Contact, AWeber or any other email program, or import contacts from a web-based email services like Gmail or Yahoo.
During the import process, you'll see the names and avatars of the users if their email account is linked to their Facebook account.
A nice little leap forward.
Do you think this will help organizations get started on Facebook?
Cross-posted from JohnHaydon.com.
John Haydon delivers social web strategy solutions for "the quick, the smart, and the slightly manic." Curious? Then visit the John Haydon blog, follow him on Twitter or leave a comment.

This work is licensed under a Creative Commons Attribution-NonCommercial-ShareAlike 3.0 Unported.