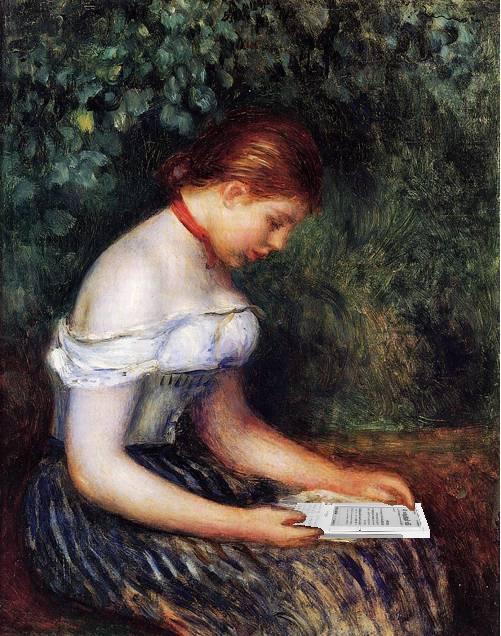 Mashup image by Mike Licht on Flickr … and Renoir.
And 7 services that let you earn income for your works
Target audience: Authors, journalists, researchers, nonprofits, cause organizations, NGOs, educators, Web publishers.
By Kim Bale
Socialbrite Senior Writer
Becoming a published author is easier now than it's ever been, particularly if you've got the itch to write an ebook. With more than 50 digital readers competing for consumer attention, the market is ripe for affordable Web-based writing and there is no shortage of ebookstores to sell it in, whether it's fiction or nonfiction, a short story collection or scintillating set of essays.
If you're a nonprofit or a social cause organization, think about some of the materials, studies and reports that you've produced and consider whether they can be organized into an ebook that offers value to the community.
Google's entry into the ebooks marketplace last week will likely provide new opportunities for authors and readers, given that its open platform is not tied to a proprietary ebook reader.
In an effort to make sense of the e-publishing landscape, we've compiled this list of user-friendly websites guaranteed to help your ebook reach an interested audience.
Some tips to prepare your ebook for publication
Before you begin to scout publishing options, you'll need to do some research. Take the time to clearly define your subject, skim the work of your peers and potential competitors and craft a unique angle to position your book.
Make sure you acquire quality artwork and cover art. This will set your ebook apart from the thousands of others in the sector. Once completed, we suggest that you put your ebook through a sort of quality assurance testing by showing it in advance to fellow authors, publishers and agents.
Two writing and editing services you should know about:
• Authonomy by Harper Collins is a great site for writers to glean feedback on their work in excerpts or its entirety. The Authonomy community can recommend books for the "editor's desk," or top five, where they're granted face time with industry professionals and have the potential to be published in a more mainstream environment.
• WeBook invites authors and readers to share their work, connect with agents and take part in writing challenges. Community members can rate stories, earn badges based on ratings and comment on each other's writing – it's like crowdsourced editing in a fun, virtual environment.
Sifting through electronic publishing services
What would any industry be without competition? The Web abounds with ePublishing services eager to hold your hand through the intimidating process of self-publishing – from idea formation to thoughtful illustration and cover art – and in many cases you don't have to choose just one. Just remember, even these services are optional: You can create an ebook by publishing it as a PDF or Word document and uploading it to your own site.

Smashwords: 25,000 ebooks on the shelf
1Smashwords is arguably the most appealing free service to help take your work to the iPad, Nook, Sony Reader, Kobo and more. With more than 11,000 published authors boasting more than 25,000 original works, Smashwords is a good choice for anyone new to ePublishing.
File formats accepted: Microsoft Word file in compliance with Smashwords Style Guide (it's a free, useful resource even for those who choose to publish elsewhere!)
Distribution: Apple iPad iBookstore, Barnes & Noble, Kobo, Sony, Diesel and other retailers. Document must comply with guidelines outlined in the Smashwords Premium Catalog.
Royalties: Authors can expect to earn 85% of net sales at the Smashwords.com retail site and 60% of the list price from major ebook retailers (Apple, B&N, Kobo, Sony, etc.) — the retailer gets 30% and Smashwords takes 10%. You name the price of your ebook and can change it anytime.
Of course, there are many other online sources for ebook reading and publishing ebooks. One of our favorites is Diesel, the largest independent ebook store with over 2.2 million titles.
Have we missed any of your favorites? Please leave a comment below!
Related
• Self-publishing: Tell your story in print (Socialbrite)
• Turn your nonprofit's blog into an ebook (Socialbrite)
• 6 business reasons for nonprofits to publish a magazine (Socialbrite) Kim Bale was recently the community outreach specialist for The Extraordinaries. Follow her on Twitter at @balekimb.