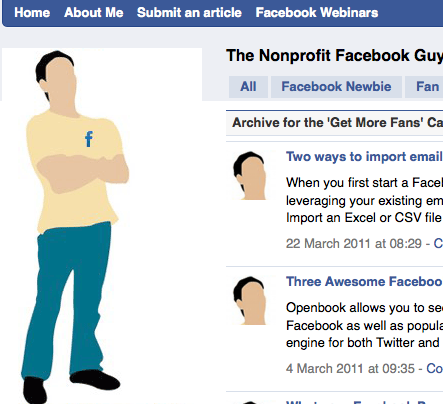 You may already know about the Nonprofit Facebook Guy, a resource I created a few months back to help shorten the Facebook learning curve for nonprofits.
Following are the top 13 tutorials from the Nonprofit Facebook Guy that I think are especially useful for nonprofits, foundations and NGOs:
If you have an idea for a blog post you'd like to see, please leave your idea on the Nonprofit Facebook Guy's Facebook Page.
This article originally appeared at JohnHaydon.com. John Haydon delivers social web strategy solutions for "the quick, the smart, and the slightly manic." Curious? Then visit the John Haydon blog, follow him on Twitter or leave a comment.

This work is licensed under a Creative Commons Attribution-NonCommercial 3.0 Unported.