Shonali Burke spoke at What's Next DC on "Redefining PR in the 21st Century."

Today we welcome two additional social media experts to join the Socialbrite team. Both bring outstanding credentials that will help Socialbrite expand its ability to share free content — tutorials, interviews, articles about tactics and strategy — while also offering their considerable talents to our network of experts who provide consulting services to nonprofits.
Let me tell you a bit about them — they've already made their mark in the nonprofit sector, and they now join a team that includes John Haydon, Sloane Berrent, Carla Schlemminger and Ken Banks.
Debra Askanase: Strategies that spur people to action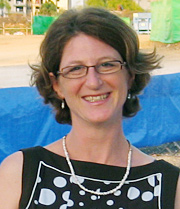 Debra Askanase, who also blogs at Community Organizer 2.0, provides social media consulting to nonprofits and businesses. Debra has worked for 20 years in nonprofit organizations in many positions, among them executive director, program director, fundraiser and community organizer. She holds a B.A. from Emory University and an M.B.A. in International Business from Bar Ilan University in Israel.
Debra will be taking on a top editorial position at Socialbrite and will be collaborating with us on client projects. In her consulting work, she's passionate about working with nonprofits to create engagement strategies that move people to action. As a former community organizer, she believes that the best online strategies reflect community organizing principles: Be where your stakeholders hang out, nurture leaders, be transparent and inclusive, create integrated campaigns with your stakeholders not for them, and foster community. Debra has lived in the United States, Nicaragua, Vienna and Israel. Follow her on Twitter at @askdebra.
Shonali Burke: Community-building strategies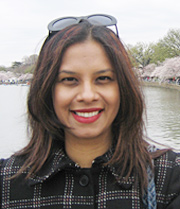 With small and large agency experience, as well as a stint as the ASPCA's Vice President of Media & Communications, Shonali Burke understands the challenges faced by small and large organizations alike when it comes to building community. Rather than dive straight into tactics, she works with clients to help them identify their strategic goals and builds their integrated communication plans based on measurable objectives. Her client roster includes/has included the Christopher & Dana Reeve Foundation, the Smithsonian's National Portrait Gallery and USA for UNHCR (the UN Refugee Agency).
In 2007, PRWeek named Shonali to its first "Top 40 Under 40" list of public relations professionals in the United States. In 2008, she was one of three winners of the Institute for Public Relations' Jack Felton Golden Ruler award winners for excellence in public relations research and measurement, and she is considered one of 25 women that rock social media. Shonali is also adjunct faculty for Johns Hopkins University's M.A. in Communication program, teaching a course on not-for-profits in the digital age. Follow her on Twitter at @shonali.
Great to have you both on board, Debra and Shonali!
If you have any questions for Debra or Shonali or for other members of the Socialbrite team, email [email protected].JD Lasica, founder and former editor of Socialbrite, is co-founder of Cruiseable. Contact JD or follow him on Twitter or Google Plus.

This work is licensed under a Creative Commons Attribution 3.0 Unported.