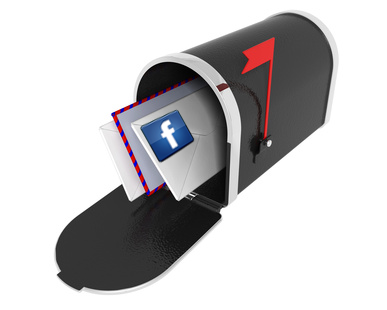 Growing an email list and a Facebook fan base for your nonprofit can sometimes feel overwhelming. Sometimes you wish you had only one channel to grow and manage.
To help make things easier, following are six ways you can integrate your nonprofit email list with social media.
Include follow and fan links in your email template
1If you're using a service like Aweber or Mailchimp, you'll want to add links to either the footer or sidebar of the email template (I have mine at the top). This allows email subscribers to easily follow or fan your nonprofit.
Make messaging the same
2Many times your email messaging and your Facebook content has different messaging. This might be the case if these two channels are handled by different groups.
One way to keep your messaging consistent is to use Personas. Personas are personified models of the various different segments you target.
But make the content different
3A question your subscribers ask is, "Why should I become a Facebook fan when I already subscribe to the email list?"
One answer is to create different content on each channel. For example, you can use your email list as a way to share deeper stories around outcomes, and Facebook to share photos and videos about those stories.
Cross promote each channel
4Let's stay with the previous example of using email for deeper stories and Facebook for photos about those stories.
Email -> Facebook: Within your email newsletter, include links to the photo album related to stories covered in the newsletter.
Facebook -> Email: In updates and info about photos or videos, encourage fans to subscribe to your email list to get the deeper story.
Listen to what your email subscribers are saying online
5Wouldn't it be great if you could match up your email subscribers with their social media profiles? Rapportive and Attentively are two services that allow you to see what your email subscribers are saying on Twitter, Facebook and other platforms.
Invite them after they donate
6The best time to invite someone to become a fan or follower is when they're thinking about you already. Any other time could be seen as an interruption.
Including an invitation in a "Thank You" email is an effective way to convert "fresh donors" into fans and followers.
How do you integrate email with other channels?John Haydon delivers social web strategy solutions for "the quick, the smart, and the slightly manic." Curious? Then visit the John Haydon blog, follow him on Twitter or leave a comment.

This work is licensed under a Creative Commons Attribution-NonCommercial 3.0 Unported.