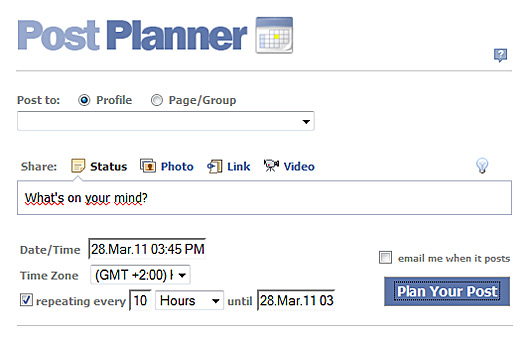 Schedule your posts and include your own logo & linkback

Iwrote a while back about why I like Post Planner so much as a way to schedule posts to Facebook.
Have you tried it yet? Let me tell you right now that if you haven't, you should.
And now it gets better. Today we're relaying a special offer for you — and then I'll tell you what's in it for your organization.
When Post Planner, now in private beta, launches to the public, it will be priced at $19.95 a month. Now through the end of August their current customers are being offered a chance to lock their subscription price in at $14.95 a month, for life or until cancellation (at any time). Just sign up and the discount will be automatically applied.
Customized branding on world's biggest social network
What got me excited about this is that last week Josh Parkinson of Go West Social, one of the people behind Post Planner, created a white label version of it for my blog. For free. Now, thanks to my very own "Waxing UnLyrical Post Planner app" — which shows up in my Facebook left sidebar — I have the option of having my Facebook posts come "via" Waxing UnLyrical when I post a status update.
That means I get my logo at the bottom of the post instead of the Post Planner icon (or, if I were posting from HootSuite, for example, the HootSuite icon), and a branded footer link back to my blog … or any URL I choose. This can be a custom landing page (if I have a special deal I want to share), my blog home page, whatever I want.
Cool!
How Post Planner white label works
1First, you sign up for Post Planner White Label. When it's launched to the public — around September — it will cost $19.95 a month, unless you sign up now.
2Once your transaction's been processed, you fill out a simple form that tells Josh and Julie (the other half of the PP Dynamic Duo) how you want your app to be named, the URL you want to redirect to, and so on. All very easy.
3Post Planner builds the app for you and emails you the install link and instructions within 24 hours. It literally installs in minutes, and boom, you're done.
See how it works on Guy Kawasaki's Facebook Page: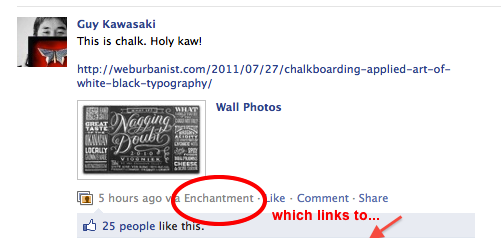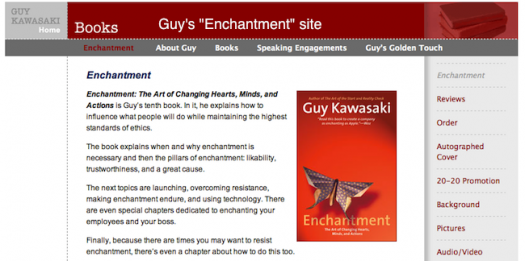 It's that simple.
During the redirect, you'll be taken temporarily to an app page with the name of your app, which then redirects in a few seconds to your landing page. Apparently this is the only way to do this right now.
In Josh's words, here's why this is so cool: "The app is completely exclusive to you. No one … and I mean not a single other person … will be using your app. It's all yours. This prevents any chance of collapsing it in the News Feed [as frequently happens if multiple people are posting from, say, Twitter or HootSuite]."
So, outside of the obvious scheduling, branding and redirect advantages, you're also increasing your chances that your posts will be seen and, hopefully, read by more people.
Now, what if you want to change your URL (the one you want to redirect to), or any other aspect of your app?
No problem. Just email Post Planner and they'll take care of it for you. And you won't have to pay over again if, say, you want to switch your landing page after a few months (say you have a new promotion).
Factors to be aware of before you post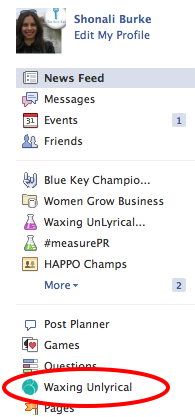 Two things you should be aware of:
First, once your white label app is installed, it will show up in your left menu along with the "regular" Post Planner icon. That "normal" app is still there. To ensure that your posts are coming via your custom app, click on that icon to schedule your posts. If you click on the other one, your posts will not show up as coming from your white label app.
Second, say you're the admin for several Facebook Pages or Groups. You may not want posts to all of them coming via your white label app. But Post Planner remembers only the last app (out of your PP options) that you visited. So if you want to schedule some posts via your custom app for certain Pages/Groups, and then others via the regular app, they will all show up as coming from the last app you visited (custom or regular).
However, the beauty of the white label app is the branding, redirect, etc., that I've already talked about — and if that's what you're interested in, then you probably won't have to worry about this.
So there you have it. A really cool deal on a really cool app.
Do let me know if you sign up, and how it works for you. And if you think your colleagues/friends would like this, by all means share it with them, too. Shonali Burke  is a public relations and social media expert and consultant based in Washington, D.C. Her firm provides integrated PR for measurable results. You can connect with Shonali via her website or follow her on Twitter.


This work is licensed under a Creative Commons Attribution-NonCommercial-ShareAlike 3.0 Unported.