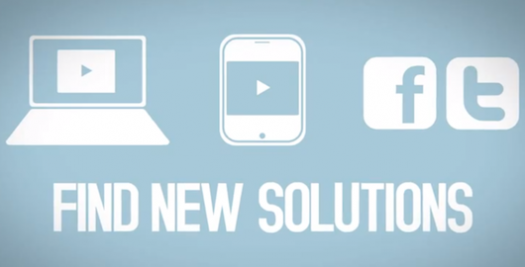 Still frame shot of Social Good Summit video by Epipheo Studios
Outtakes from Mashable's Social Good Summit
Target audience: Nonprofits, NGOs, cause organizations, social enterprises, businesses, brands, foundations, educators, social media managers
Guest post by Jereme Bivins
Social Media Manager, The Foundation Center


There was no shortage of optimism, technology, and inspiring panelists and speakers at the Social Good Summit sponsored by Mashable, the UN Foundation, Ericsson and the 92nd Street Y last week. Topics ranged from the future of media, with media mogul Ted Turner, to a thoughtful conversation on the Israeli-Palestinian conflict, to the introduction of Skype for Education.
But no conference sponsored by Mashable would be complete without an analysis of the state of social media and the future of the online space for the social sector. Among the many lessons learned at the summit, some mantras echoed more resolute than others, particularly the increased emphasis governments, NGOs, nonprofits and individual activists are placing on social strategies to advance their missions.
"No longer is wealth and celebrity needed to achieve meaningful social change."
According to Alec J. Ross, the Senior Advisor for Innovation to Secretary of State Hilary Clinton, social media has fueled the "devolution of power from hierarchies to citizens," a point underscored by the ongoing Arab Spring. With access to mobile phones and social media, governments and citizens are more closely connected. Where once a government official would entertain an audience only with his country's affluent elites, now wealth is no longer a prerequisite to power.
Although there are many celebrities on Facebook and Twitter with armies of followers, there are also far more individuals and organizations with active networks of retweeters, bloggers and fast-growing social spheres of influence. This is immensely important for nonprofit organizations; no longer is wealth and celebrity needed to achieve meaningful social change. Instead, change can be achieved quickly and on a shoestring budget by using social media to build relationships, engage with decision-makers and organize compatriots.
Further evidence of this can be taken from the LIVESTRONG Foundation's founder, Lance Armstrong, and CEO Doug Ulman. In discussing the immense success of the 'LIVESTRONG' bracelets, Ulman noted that part of their success was in destigmatizing cancer as an illness and empowering survivors to tell their story.
Now, as the foundation embraces the social Web, Ulman believes that social media is an even more powerful platform for advocacy and storytelling and will build exponentially on the impact the foundation has already made. Moreover, direct appeals, mass mailings and phone banking can be costly to organizations operating on a tight budget. Ulman argues that using Twitter and Facebook to cultivate relationships with supporters can reduce these costs (taking staff time into consideration, of course).
Creative use of the social Web will be a key to success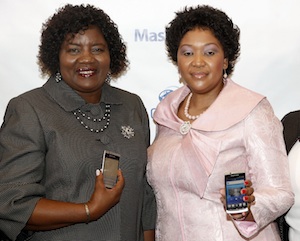 Additionally, the ubiquity of mobile phones and the social Web has also inspired an increasing number of world leaders and dignitaries to employ Facebook and Twitter to listen to their constituencies, connect with the younger generation and advance public-interest causes. In one panel, both Dr. Ida Betty Odinga, wife of the prime minister of Kenya, and the first lady of South Africa, Madame Tobeka Stacie Zuma, enthusiastically heralded social media as a preeminent communications tool, particularly on championing health-related issues in their countries. At the close of the discussion, the women composed their first tweets as audience members refreshed their screens in quiet anticipation.
Having decision-makers and other influential folks on the social Web gives nonprofits a tremendous outlet for direct communication and online organization. So the bottom line of the summit isn't that social media is a big deal. Rather, it's that social media is growing – fast – and organizations taking creative approaches to implementation, and advancing innovative solutions in the field will enjoy continued success.
The time to plan for 2012 has come. How will you be using social media for social good?
Image above by Gary He/Insider Images for UN Foundation on Flickr
Jereme Bivins
is the social media manager at
The Foundation Center
, a leading source of information about philanthropy worldwide. Follow Jereme Bivins on Twitter at
@jcbivins
and The Foundation Center at
@fdncenter
.