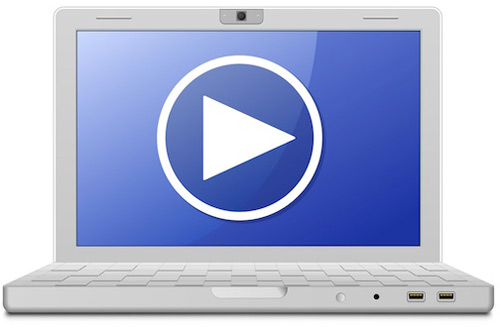 Image by frbird for Big Stock
A step-by-step guide to using YouTube's Video Editor feature
This is part of an ongoing series of guests posts from content partner Movements.org.
Target audience: Nonprofits, foundations, NGOs, cause organizations, social enterprises, brands, businesses, video producers, Web publishers.
Guest post by Brannon Cullum
Movements.org
By now, most nonprofits understand the value of creating video to publicize their cause and connect with supporters. But, if you have little to no video editing experience or don't have access to editing software, that can be a problem in creating a compelling and visually appealing video.
The YouTube Video Editor is a perfect solution. This feature describes how you can edit your YouTube video from within your browser and points out other editing features such as combining video clips, adding music, shortening clips and adding transitions.
9 steps to editing with YouTube Video Editor
Upload videos
1To use the Video Editor, you have to use videos that you've already uploaded to YouTube. Check out Movement.org's how-to guides to learn how to upload a video to YouTube from your computer and how to upload a video to YouTube from your mobile phone.
Choose a video to edit
2Point your browser to http://www.youtube.com/editor. Under the video camera icon on the left-hand side, you will see all of the videos you've uploaded to YouTube. They will be in chronological order. This area is known as the "Media Picker." If you want to preview a video before selecting it for editing, mouse over the video and click the play button.
Add videos to your storyboard
3Below the Media Picker is the Storyboard area. This is where you can drag and drop the videos that you want to edit. You can add up to seven videos to the Storyboard. YouTube has made a lot of changes lately, but this hasn't changed.
Trim clips
4To edit a clip, mouse over the video in the Storyboard and click on the scissors icon. The Edit Clip dialog box will open. You can trim (shorten) a video by selecting new starting and ending points. Drag the "trimmers" (gray bars) on either side of the clip to your desired starting and ending points and then click "Save." You can preview your work at any time by hitting the Play button.
Tip! You cannot split a clip, so if you want to use different parts of the same clip, drag the video into the timeline multiple times and trim each clip down to the parts you want.
Rotate clips
5To rotate a clip, mouse over the video in the Storyboard and click on the round arrow icon. Select "rotate left" or "rotate right" and then click "Save."
Add effects
6To add effects, mouse over the video in the Storyboard and click on the wand icon. You can adjust the clip's brightness and contrast and convert the clip into black and white. Click "Save" when you are finished.
Add audio
7To add audio, click on the music note (audio) icon to find a list of music you can add to your video. YouTube has a pre-approved collection of music and you can search by genre or artist. Preview a song by clicking the play icon. Select a song by clicking the "+" icon. The song will then appear in the Storyboard. Unfortunately, you can only use one song per video. You can adjust the music's volume level by sliding the bar toward the music note icon or the video camera icon. If you want to delete the music, click the "x" next to the slider bar.
Add a title
8Add a title to your project in the upper right-hand side.
Publish your video
9When you are all finished, click "Publish" next to your project's title. Your newly edited video will not replace your old video. It will create and publish a new video.
Have you used YouTube's Video Editor? Share your lessons learned and suggestions for your peers!
Movements.org
is a nonprofit dedicated to identifying, connecting and supporting grassroots digital activists from around the world. Follow them on Twitter
@aym
. This post originally appeared at
Movements.org
.
Related
• 6 ways YouTube is helping out nonprofits
• How to effectively use calls to action in nonprofit videos

This work is licensed under a Creative Commons Attribution-NonCommercial-ShareAlike 3.0 Unported.