The difference between fundraising with Facebook & collecting donations with Facebook
Target audience: Nonprofits, foundations, NGOs, social enterprises, cause organizations.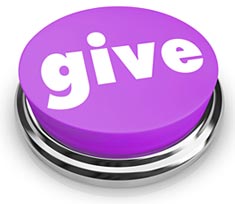 Are nonprofits raising any money with Facebook? The answer really depends on how you define fundraising.
I recently appeared as a guest on Tony Martignetti's NonProfit podcast. The topic of this particular podcast was how nonprofits can best use Facebook. One thing Tony and I talked about was the difference between fundraising with Facebook and collecting donations with Facebook — and how understanding the difference is absolutely critical.
Facebook stinks for collecting donations
Razoo recently published research showing that 33 percent of online donations come from e-mail appeals, while only 7 percent come from Facebook. However, it would be a mistake to conclude that Facebook is a waste of time.
Facebook is awesome for fundraising
Making a value judgment on Facebook based only on donations received completely overlooks the inherent value that Facebook offers. Facebook creates awareness for your campaign.
When was the last time you actually forwarded an e-mail appeal to a few friends? Exactly. Facebook's strength is in the reach that's created as users talk about your campaign.
Your fundraising strategy should include ways to get people to talk about the cause. The more they talk about it, the more their friends become aware of your fundraising campaign.
Facebook helps begin relationships with donors
So let's say that one of your current Facebook fans makes a few comments on your page, and one of their friends becomes interested in that conversation. They click over to your page, add their own comments, and become a new fan. You just acquired a future potential donor! And although they probably won't donate to your cause any time soon, they might in the future.
Facebook helps nurture relationships with donors
To continue with our example, let's say that that new fan continues to comment and like your page updates. At some point, they might join an e-mail list as an expression of a deepening commitment to your organization. And then through email messaging, they might eventually donate for the first time.
Facebook allows core suporters to share your campaign
If you've done a few fundraising campaigns for your nonprofit, you've no doubt realized that most of your donations come from a small group of core supporters who donate again and again. And hopefully you have a peer-to-peer fundraising strategy where these cultists can support an event and make appeals to their friends and family members. And guess where they go first to share their fundraising page?
Read the rest of this post over at the Care2 Blog.John Haydon delivers social web strategy solutions for "the quick, the smart, and the slightly manic." Curious? Then visit the John Haydon blog, follow him on Twitter or leave a comment.

This work is licensed under a Creative Commons Attribution-NonCommercial 3.0 Unported.