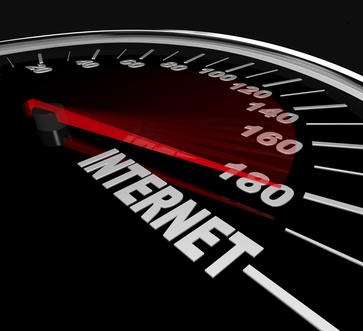 How to get your Facebook followers to mosey over to home base
Target audience: Nonprofits, foundations, NGOs, social enterprises, cause organizations, brands, businesses, Web publishers.

One benefit of having a Facebook Page is that once you build up a healthy community, you can start directing them to your website to join an email list, sign a petition, donate or take some other action.
But have you optimized your Facebook Page for this purpose?
Here are seven ways to increase the amount of website traffic you're getting specifically from your Facebook Page:
Optimize your info tab
1Your info tab should be optimized for search and viewers — overlapping goals. You optimize the info tab for search by filling in the appropriate fields with keyword-rich content. You can research the best keywords by using Google's Keyword Tool and Google Analytics. You optimize your info tab for viewers by writing compelling copy for your info tab.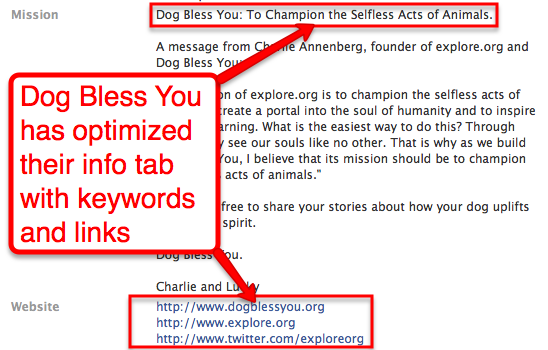 Within your info tab, make sure your put your website URL in the URL field. Also, enter specific URLs to pages related to each section. For example, in the "mission" add a link to the page on your site that talks about your mission.
Create a custom tab
2If you don't have a custom tab, you should at least create a custom welcome tab and set it as your default tab. Not only will this convert more Facebook users into fans, it will be another way to drive more traffic to your website. (Check out my CharityHowTo webinar on March 8.)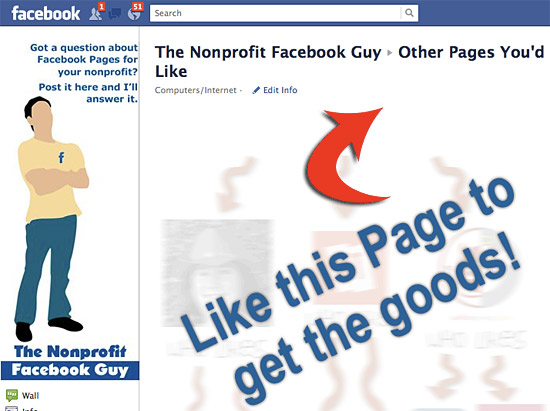 Add your URL in your sidebar
3Within your info tab, you can include your website's URL in the "About" field. This creates a clickable link just below all the tabs on your Page, as shown below.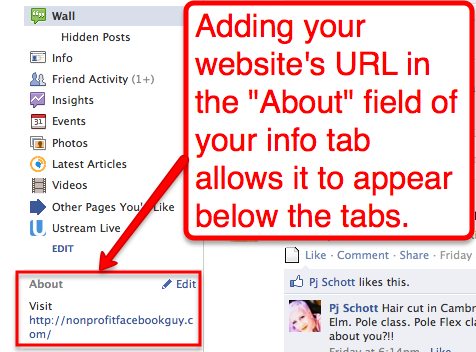 Configure your wall to 'Posts by Page'
4When you select your "Manage Permissions" section of your Page, you can choose the default view for wall posts. "All Posts" means that posts by the Page and fans will be the first thing fans see if they visit your Page. Selecting "Only Posts by Page" means that only posts by the Page will be displayed in reverse chronological order as the default view (see below).

Note: It's recommended that you select "All Posts" if your goal is to increase engagement, but "Only Posts by Page" during those times when you want to have more control over content above the fold, including links to your website.
Post links in updates
5It's great to put links to your site in your website, but the reality is that most Facebook users see your content in their news feed. This is why you also want to publish Facebook Page stories that include compelling headlines, excerpts and links to your website.
If you have a blog, you can use NetworkedBlogs or PostPlanner to automatically post blog posts on your Facebook Page with an RSS feed. And don't use URL shorteners!
Post a short video
6A creative and unique way to drive traffic to your site is to post a video talking about specific content on your page. For example, you could post a video talking about a petition, or a fundraising campaign. And you don't have to spend a lot of money to create these videos (hint: Flip camera or iPhone). Bonus points if you use YouTube.
Use Google Analytics
7You can use Google Analytics to measure visits, page views, exit pages, time on your site and more by using UTM tags. Simply put, UTM tags allow you to easily append existing URLs on your site so that you can track them easier.
For example, on the Inbound Zombie Facebook Page, I know exactly how many people click on the links and the banners on this tab with UTM tags. Same with Socialbrite's Facebook Page (come like us!).
Next week, I'll dive a bit deeper into how to create UTM tags and how to analyze them in Google Analytics.
What did I miss? What would you add?
John Haydon delivers social web strategy solutions for "the quick, the smart, and the slightly manic." Curious? Then visit the John Haydon blog, follow him on Twitter or leave a comment.