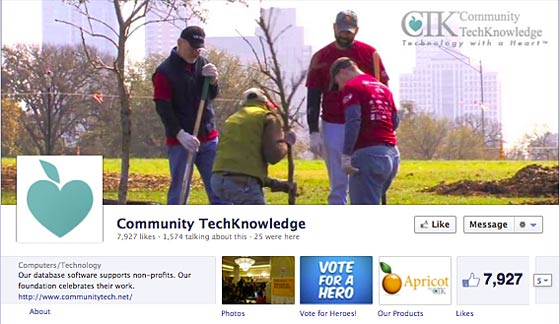 How one foundation increased Facebook fans by 1000% in 13 days
Target audience: Nonprofits, foundations, NGOs, social enterprises, cause organizations, brands, businesses, Web publishers.

Afew weeks ago, Facebook announced that Facebook was doing away with Welcome pages. As with most changes that Facebook makes, the people who hate change were very upset.
The assumption was that fan gating would be less effective. (Fan gating refers to the digital welcome mat that organizations put out to attract new fans. Some nonprofits and businesses display certain content or contests only to users who like your Facebook page, inducing newcomers to "unlock" the content behind the tab.)
But the critics are wrong. Strategy will always trump technology, and the only real limitation is simply a lack of creativity.
For example, Community TechKnowledge increased their Facebook Page fans almost 1,000 percent in 13 days by having Facebook users like their Page to vote for a nonprofit hero.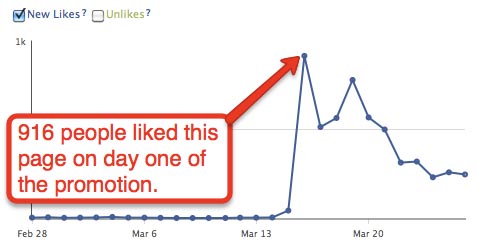 They accomplished this using the following strategies:
They promoted their voting app to organizations that had a participating nominee. Email and Facebook were used to promote the initial push.
Participating organizations naturally used their networks to promote the voting app in hopes that their hero would win $5,000.
Finally, users of the app were encouraged to share the campaign with their friends, exponentially expanding each organization's network.
Fan gating can still be used to give away something valuable in exchange for liking your Page. What matters is what you offer and how you promote it (without violating Facebook's Terms of Use for pages).
How are you using fan gating?
Socialbrite articles on Timeline
• What story should you tell in Facebook Timeline?
• How to clean up & optimize your Facebook Timeline
• Make Facebook Timeline about your communityJohn Haydon delivers social web strategy solutions for "the quick, the smart, and the slightly manic." Curious? Then visit the John Haydon blog, follow him on Twitter or leave a comment.

This work is licensed under a Creative Commons Attribution-NonCommercial 3.0 Unported.