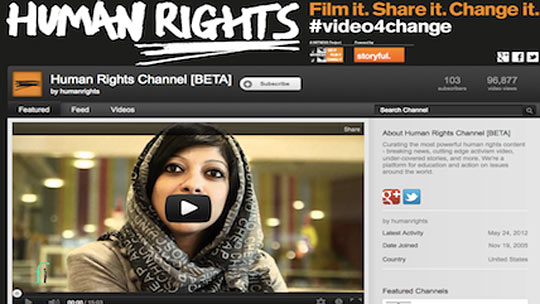 People are harnessing the power of video to tell their stories
Target audience: Human rights advocates, NGOs, cause organizations, foundations, nonprofits, social enterprises, journalists, educators, public.
Guest post by Matisse Bustos Hawkes
WITNESS

When I first started working at WITNESS almost exactly nine years ago, Web video was still in its infancy. YouTube was still a dream and two years from launching and "user-generated content" was three years away from being declared Time magazine's coveted "Person of the Year" (with the emphasis on the person being "you").
WITNESS was founded on the belief that powerful personal stories about human rights abuses shared via video could inspire change. We partnered with human rights organizations around the world, provided cameras, trained them in the basics of filming, how to conduct interviews and gather B-roll, and eventually, produce videos. The videos became part of their campaigns and messages directed at decision-makers in government, business, communities and courts to advocate for specific and lasting change, for justice and accountability.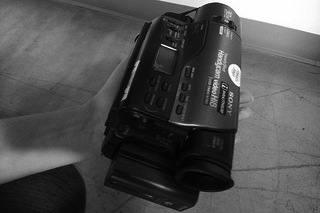 I share this background to how we operate in the world because, as any reader of Socialbrite will know, the last few years have brought tremendous and fast-paced change in video technology, how it's used and who it's used by. And that last point is perhaps what is changing what we do at WITNESS the most.
From Egyptian bloggers gathering mobile phone footage of systematic police brutality (often filmed by police themselves), to the It Gets Better campaign, to citizen journalists like Mohammed Nabbous, who died while live-streaming during an attack by Gaddafi's army on the city of Benghazi, Libya, people are harnessing the power of video to tell stories about human rights issues.  And ordinary citizens (or at least those who would not primarily identify themselves as human rights activists) are sharing and distributing footage across social media platforms, igniting responses and in many cases, inspiring change.
Human Rights Channel powered by citizen journalists
It is both our partners, past and present, and the millions of camera-equipped citizens of the world who inspired the creation of our new Human Rights Channel on YouTube. Launched just two weeks ago, the channel consists of daily human rights news stories, features that go behind the headlines, such as the Al Houla massacre in Syria, and under-reported stories, like the refugee and food crisis in Mali. We will also profile individuals and organizations that have made a major impact or a significant contribution in using video for change. And we'll also provide tools and resources, based on our 20 years of experience, for how to use video safely and effectively for human rights advocacy.
An important partner in the channel is Storyful, whose staffers are helping discover and verify video content "to a journalistic standard" that will be shared on the channel. Indeed, one of our target audiences for the channel is journalists who we hope will be attracted to playlists of content on a given human rights situation that might make it easier for them to report on it. We also hope to reach more and more of the citizens who are filming and sharing footage of abuses so that we can learn from them — and also help bring more attention to their causes. And we hope to reach you and other concerned citizens by making it easy for you to take action on the things you witness.
At only two weeks old, it's hard to speculate on what the channel might achieve. Yesterday we hit the 1,000 subscriber mark and we think that's a good start. But we are in the habit of dreaming big while remaining grounded in our experience and expertise. We envision the channel changing the way we all view, share and engage with human rights video.
Matisse Bustos Hawkes
provides creative and strategic leadership on digital communications at
WITNESS
. You can follow her on Twitter at
@matissebh
and follow WITNESS at
@witnessorg
.
Related
• Witness: Putting a face on human rights (Socialbrite)
• Ethics, human rights and social activism (Socialbrite)
• Resources for social advocates (Socialbrite)

This work is licensed under a Creative Commons Attribution 3.0 Unported.