The Boycott Add-On on Firefox.
Platforms, organizations & tools that enable e-campaigning & social change
By the editors of Socialbrite
Given the thousands of organizations and open-source projects around the globe devoted in some way to social activism or free expression online, it would be fruitless to attempt to list them in a comprehensive directory.
However, we can create a directory of platforms, resources, tools and organizations that support or enable social activism efforts. Think of this as version 1.0 of a resources clearinghouse for our Social Advocacy Toolkit. Please add your own contributions by emailing us or adding your suggestions in the comments below.
Platforms for activism and social advocacy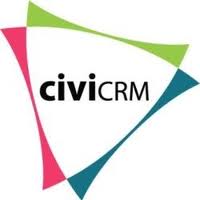 • CiviCRM is a free, open source contact, fundraising and constituent relationship management platform designed for advocacy, nonprofit and non-governmental groups. Track donations, transactions, conversations, communications and more.
• NationBuilder works with hundreds of nonprofits, activists and social good organizations to help them grow their communities and move their supporters to action. See our story on NationBuilder.
• Advocate Interactive is a social enterprise that helps organizations leverage the power of social media to turn tweets and "likes" into an organized voice for collective action, winning elections, passing bills and pressing for grassroots socio-political change. See their Capitol Momentum Facebook application.
• Broadcause is a San Francisco-based organization that helps you create a story-based campaign that's designed to spark conversation, draw in new support and convert that support into action — all for free. Petition tools included.
• Engaging Networks, launched over 10 years ago, focuses on building software to support online advocacy campaigning. They offer nonprofits integrated tools for advocacy, fundraising, email communication and community growth.
• Empowered.org is a free platform designed to help organizations make a social impact by enabling them to manage members, fund-raise effectively, recruit volunteers and share their stories. See our story on Empowered.
• Donordigital.com is a platform for online fundraising, advocacy and advertising.
• Salsa is a subscription-based platform that helps nonprofits organize and energize people by providing online fundraising, supporter management, communications and advocacy tools. Its Democracy in Action empowers small, progressive nonprofits with technology and support. See our story on Salsa.
• Change.org for Organizations offers helpful campaign tools as well as expert tips and guides with everything you need to know to build your movement and drive momentum to your campaigns.
• Causes is a long-running social enterprise dedicated to helping your organization organize a boycott, create a petition or raise money for a good cause.
• Care2 is a community of more than 20 million members; organizations can encourage people to to take action on a variety of important causes.
• CitizenSpeak is a free email advocacy service for grassroots organizations. Inspired by MoveOn email campaigns, CitizenSpeak provides the same e-advocacy capability at the community level.
• The eCampaigning Tool is worth a look for websites that run on the Plone content management system.
• A Comparison of E-campaigning tools: E-campaigning CRM and CMS options, including Salsa, CiviCRM, ActionKit, Blue State Digital, Engaging Networks, Organic Campaigns, Drupal, NationBuilder,  Open Web Analytics and Piwik.
• Other well-known platforms for advocacy or fundraising include IndieGoGo, Crowdrise, GlobalGiving and others. See our 12 social action hubs flyer and roundup of 24 tools for fundraising with social media.
Resources for e-campaigning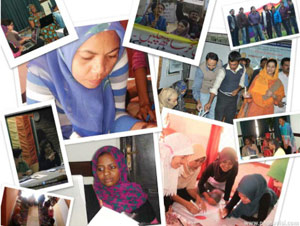 • Strategising Online Activism: A Toolkit comes from the Association for Progressive Communication, Women's Networking Support Progamme and Violence is Not Our Culture (2011).
• Fairsay is one of the best sources of information for e-campaigners. It offers a best practice guide to e-campaigning and a downloadable e-campaigning tool.
• The E-Campaigning Resource Pack (2008) from Fairsay, Oxfam GB and Advocacy Online still holds up well.
• Advocacy Tools and Guidelines from Care2.
• Campaign Central (UK) offers resources, tips, information and networking for campaigners.
• The Social Media Toolkit from the U.S. Centers for Disease Control and Prevention (updated July 2011) offers guidelines on how to plan, develop and implement social media activities.
• Guidance on e-campaigning offers links and tips from End Violence Against Women and Girls.
• Civic Commons is a marketplace for open innovation in government, tracking more than 600 apps in 240 cities. As infrastructure for the open government movement, Civic Commons is a community-edited resource to find out what's working, where.
• Socialbrite provides the Web's deepest set of resources around social tools for social change, with a Sharing Center, tutorials on Facebook, Twitter and other tools, free reports and more.
• Movements.org provides learning guides for advocacy organizations.
• The Engine Room investigates and supports the effective use of technology in advocacy.
• Creative Commons is a nonprofit that enables remix culture through a set of international licenses for reusing materials.
• eCampaigning Roadmap, a presentation from Fundraising123.org (PDF).
• On the Internet freedom front, the University of Toronto Citizen Lab published Everyone's Guide to By-Passing Internet Censorship (in English, Burmese and Russian, 2007), a short guide offering simple ways to circumvent filter mechanisms that exist in some countries to block access to certain websites, e.g. those of human rights organizations.
Organizations that enable activism & social advocacy
Here are some organizations in the business of supporting grassroots movements and political reform groups. Note: These are not organizations that do good but organizations that help other organizations create positive social change.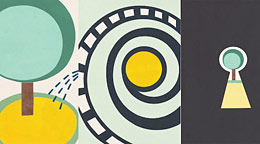 • The Tactical Technology Collective (UK) provides tools, guidance and case studies on the use of information and communication technology for human rights advocacy. Specialized in e-campaigning, it presents a host of user-friendly, step-by-step guides for common e-campaigning tools, such as the Quick and Easy Guide to Online Advocacy.
• Witness.org offers a deep set of video resources, below.
• Global Voices Online is a great group blog for change-makers and has issued reports and guides such as its Advocacy 2.0 guide and its report on geo-bombing using Google Earth and YouTube (PDF).
• EngageMedia is an Australian-based collective offering tools, infrastructures and networks to enable social change video makers to most effectively distribute their work.
• Harvard's Berkman Center focuses on the impact of technology on society. It issues periodic reports on Internet freedom and censorship, such as International Bloggers and Internet Control (August 2011).
• Human Rights Watch covers issues related to human rights and offers a rich multimedia section.
• The Center for Democracy & Technology, whose tagline is: Keeping the Internet Open, Innovative & Free.
• Personal Democracy Media (formerly Personal Democracy Forum) helps foster a worldwide conversation about technology and its power and impact on government and politics. It runs TechPresident, an award-winning bipartisan website that tracks and comments on U.S. political candidates' online activities.
• e.politics is a site that dissects the craft of online political advocacy.
• See Socialbrite's directory of Cause organizations, including Ashoka, Care2, Citizen Effect, Creative Commons, Digital Democracy, DoSomething, Electronic Frontier Foundation, Global Changemakers (UK), GlobalGiving, Idealist, Jolkona, Meetup.com, mGive, TechSoup, UniversalGiving and more.
• See Socialbrite's directory of Gov 2.0 resources, summarizing political reform organizations and Government 2.0 websites, including Data.gov, Apps.gov, Code for America, Open Congress, OpenSecrets, MAPLight, the Sunlight Foundation and more.
Resources from WITNESS.org
• Training section for video advocates
• Best Practices for Using Video for Change (all are downloadable and remixable)
• How-to videos for using video in advocacy contexts
• The Video for Change Toolkit: Create a video advocacy plan for your advocacy video
• Witness training curriculum developed to train human rights defenders in the use of video for advocacy.
• Video for change how-to toolkits and examples of effective videos for change.
• Cameras Everywhere Report from Witness.org discusses the opportunities and risks for people using video to document  human rights violations that are growing wider with rapidly evolving technology. Check out the executive summary in particular.
Other useful resources

• Using Mobile Phones in Advocacy Campaigns is a short guide that describes how to organize an advocacy campaign using mobile phone technology, with examples from the United States, Argentina, UK and Africa.
• Our favorite privacy tools include Tor (enabling private communications on the Internet) and CryptoCat (instantly set up secure conversation).
• Boycott Plus Add-on for Firefox: Subscribe to and create public boycott campaigns at boycottplus.org.
• I'm Getting Arrested is an Android app that allows street protesters to alert a list of people with a prepared text message that they are about to be arrested.
• Building Your Presence with Facebook Pages: A guide for non-profit organizations (PDF).
Related
• 9 online petition tools: How to make a difference
• 24 tools for fundraising with social media
• 15 social tools for local impact, including the SeeClickFix widget and FixMyStreet (UK).