Image by Sean MacEntee
Facebook scheduling, Twitter Lists, HootSuite & more
Guest post by Carrie Romanazzi Chwierut
Target audience: Nonprofits, cause organizations, foundations, NGOs, social enterprises, businesses, educators, Facebook users.
Every day there are new online tools being touted as the newest, greatest thing sure to make your social media life easy. To help, I've summarized a few that make my social media life easier – and hopefully yours, too!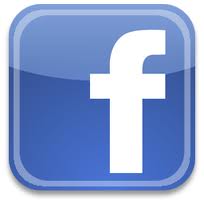 Facebook scheduling: Pick your time to shine
1If you use Facebook as your primary social media outlet, then you should take advantage of the scheduling feature Facebook recently introduced. It's very simple to use. Enter your post, then click on the little clock icon. Select the day and time you'd like your text to post and hit schedule. So far, this is one of my favorite tools – I've used it quite a bit and have not run into any issues with it working properly.
Tip: The scheduling feature only works on pages, not personal profiles, and does not work with sharing someone else's post. I hope this is something Facebook will implement in the near future.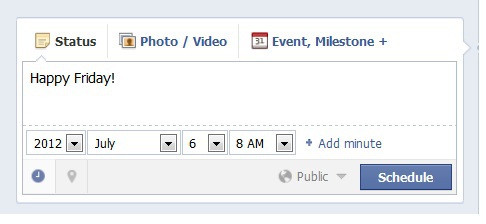 And there you have it. Did I miss any? Are there any tools you can't live without? Please share in the comments!

This work is licensed under a Creative Commons Attribution-NonCommercial 3.0 Unported.