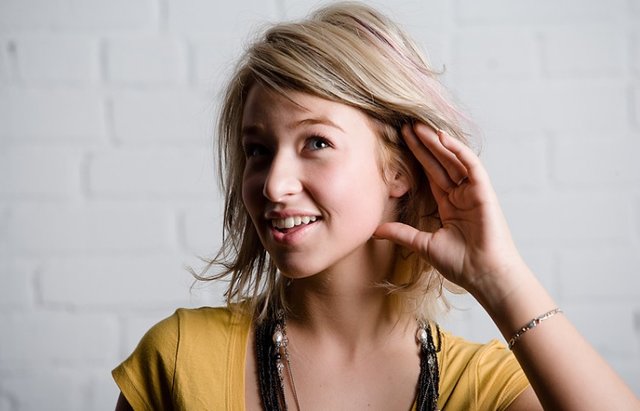 Two persuasive techniques to encourage big giving
Guest post by Frank Barry
Blackbaud

Year-end fundraising is a big deal.
About one-third of all charitable giving happens in the last three months of the year with 34.8 percent of all online fundraising happening in Q4. December accounts for over 20 percent of the total (see complete Online Giving Research).
But we're already into the second week of December, you say. Time is running out!
What can you do now to kick-start — or resuscitate or rejuvenate — your online fundraising efforts for the final fundraising push? Here are two extremely effective tactics based on persuasion principles you can use to generate more positive responses to your year-end fundraising appeals.
Social proof: People do what others do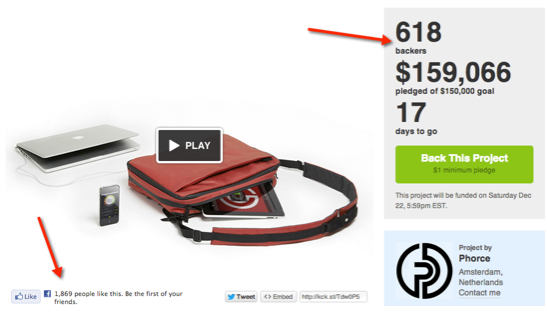 Granted, the above isn't an example from a nonprofit fundraising campaign, but it's still a great example to learn from and apply to year-end fundraising. First off, I might buy one of these bags some day – I mean any person who travels knows how important power is.
Social proof helps people take action because people tend to do what other people are already doing
Second, the Kickstarter project (see it in action here) uses the power of social proof to encourage others to participate. By showing how many people have backed the project and the amount raised, they are letting new visitors know that this is a project worth supporting.
Essentially, social proof adds credibility and helps people take action because people tend to do what other people are already doing.
Fundraising translation: Show how many people have donated and how much you have raised online (along with a goal and a deadline so people know where you're headed). People actually want to see how well your online fundraising campaign is doing. Take note of what what successful peer-to-peer fundraisers have been doing for years now.
Scarcity: Perceived scarcity will generate demand

The second thing Kickstarter projects do well is create scarcity using incentives (and tie it to social proof. See the "Limited (1 of 250 left)" image above for an example).
By giving potential backers the ability to pledge various amounts from $1 all the way up to $10k+ (seen in right column at Kickstarter), but limiting the number of incentives that come with higher level backing amounts (i.e., only one person gets the behind-the-scenes tour for their $5k pledge), they're both giving people cool prizes for backing the project and creating a situation where people need to act quickly.
Giving levels and fundraising incentives are not new to year-end fundraising, nor are they new to online fundraising in general, but tying everything together online in this way isn't something we do well … just yet.
Fundraising translation: Add an element of scarcity to your your online fundraising campaign (read: donation form and/or campaign micro-site) by adding giving levels as well as incentives, but make sure to create scarcity by introducing smaller amounts of more enticing incentives for larger gifts.
Your turn
Where have you seen social proof and scarcity used well in fundraising? Have you seen any good end-of-year fundraising campaigns using these two persuasion techniques?
Frank Barry works for Blackbaud, the largest tech company in the world exclusively serving nonprofits. He blogs about social media for social good and loves connecting with new folks in the industry. Say hello on Twitter at @franswaa. This post originally appeared on the npENGAGE blog and is republished with permission.