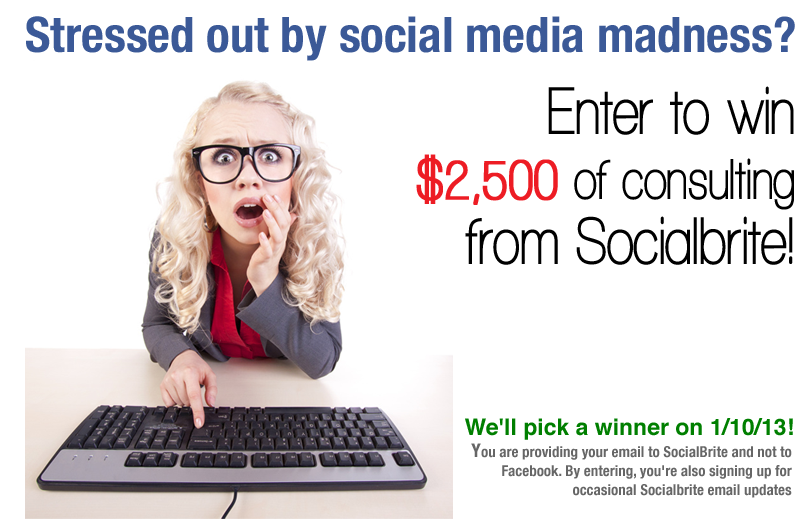 Target audience: Nonprofits, cause organizations, foundations, NGOs, social enterprises, businesses, agencies, Web publishers.

My pals on the Socialbrite team — John Haydon, Lauren Major and Carla Schlemminger — and I have been kidnapped by Santa Claus! Who'd have thought? For ransom, we're giving away $2,500 of social media consulting to a randomly chosen organization on Jan. 10.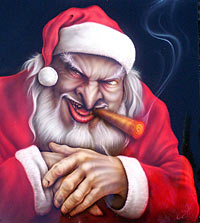 Won't you please help us end Santa's reign of terror? Just head over to Socialbrite's Facebook Page and enter the Consulting Giveaway Contest. All you need to do is submit your email address and you'll be entered.
Santa's elves will be winding down their season by Jan. 10, and the word on the ice floes here (yes, global warming is fer real) is that nonprofits, foundations and organizations that leave a comment — either below or on the Facebook page — about what they're hoping to achieve with social media in the new year will get a bonus present even if they're not the grand prize winner.
Tell your friends and colleagues, too! (Any organization or individual from any country can enter.) Please hurry — Santa's storm troopers didn't even let us pack our mittens!
So remember:
• Enter the contest
• Win consulting or another prize, for free
• Bring mittens
Update: We've escaped from Santa's clutches but decided to honor our commitment to the nonprofit/social good community. Remember, you can still get $2,500 of free consulting from Socialbrite by entering the contest, which ends mid-day Jan. 10 (Thursday). And tell us below what kind of social media services you're looking for in the new year. JD Lasica, founder and former editor of Socialbrite, is co-founder of Cruiseable. Contact JD or follow him on Twitter or Google Plus.


This work is licensed under a Creative Commons Attribution 3.0 Unported.