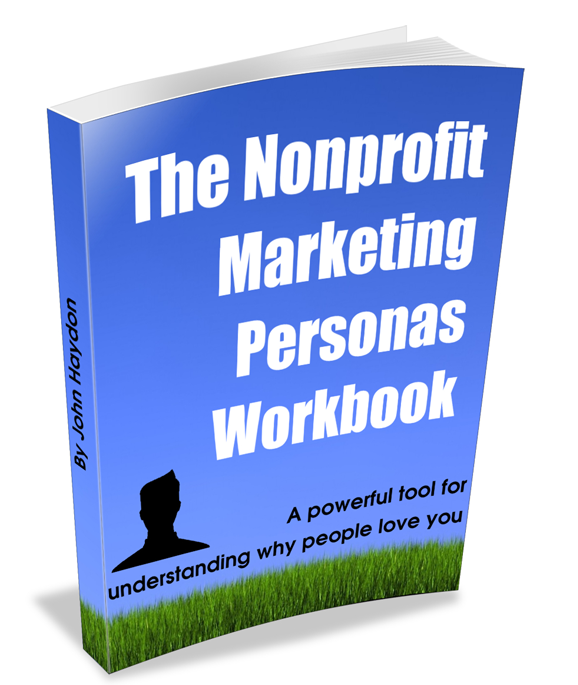 Create more effective calls to action with personas
Target audience: Nonprofits, cause organizations, foundations, NGOs, social enterprises, businesses, marketers, Web publishers, video producers.

Marketing personas are powerful tools to help you create more effective call-to-actions, social media content, landing pages and email messages.
This free e-book will walk you through eight steps to creating and using effective marketing personas for your nonprofit.
You will learn:
What marketing personas are and why you should care.
How to discover the emotional triggers that motivate your supporters.
Four questions that will breathe life into your personas.
Resources for finding photos you can use for your personas.
How to use your personas to improve your website content.
Also included is a six-page template you can print out and use to create your own personas.
Download this important workbook now:
John Haydon delivers social web strategy solutions for "the quick, the smart, and the slightly manic." Curious? Then visit the John Haydon blog, follow him on Twitter or leave a comment.

This work is licensed under a Creative Commons Attribution-NonCommercial 3.0 Unported.